Don't let unpaid invoices hinder your cash flow or growth!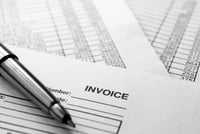 We can help you get adequate funding for your next project today! Bay View Funding is an invoice factoring company that encourages businesses to grow without waiting for invoices to be paid.
Through invoice factoring, Bay View Funding makes it possible for you to invest valuable assets and expand your business. Invoice factoring provides added benefits such as customer credit monitoring and accounts receivable management.
Invoice factoring helps improve your cash flow, in these ways:
Receive cash in as little as 24 hours – no more waiting on slow paying customers. Accounts receivable managed by experts, saving you time and A/R management expenses.
Reduce the stress of constrained cash flow - no more worrying about late payments or not being able to fulfill payroll.
Qualification is based on the creditworthiness of your customers, not your credit.
For more than 30 years, our invoice factoring company has helped thousands of businesses like yours improve cash flow. At Bay View Funding, we work with businesses in diverse industries like staffing, transportation, manufacturing, and more! Complete the short form today to take the first step to improving your cash flow and relieving the financial strain on your business.