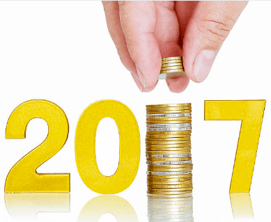 Cash flow problems stemming from late payments can create a number of issues for small and growing businesses. With every hiccup, the trickle-down effect can make a large impact on your company's future. To maintain a sustainable book of sales, meet payroll, and manage tax liabilities, every organization needs a strategy for managing cash flow. Here are some of the best tips to ensure your business will have a steady flow of money:
Be Proactive About Collecting Your Payments
Many small businesses report issues with collecting payments. Unfortunately, slow or late funds can cause the whole company to fall behind – especially if there are employees to pay. Earlier, more consistent, more proactive reminders can encourage your customers to take care of their invoices sooner.
Time Your Payments to Fit Your Business
If your customers' late payments are putting you in a bind, try more long-range planning. Having a cash reserve would be helpful, but not all businesses do. In this instance, it may benefit a company to adjust its payment schedule. For example, if the average payment takes 10 days, don't plan to spend those funds until 15 days or so from the purchase date. If you can adjust your payment dates, you'll be able to accept invoices from your clients with more flexibility.
Account for Revenue Deductions
Your projected revenue and actual revenue aren't always the same, depending on the channel you use to sell your product or services. For example, if you sell through a distributor, you'll be making smaller profits than selling retail on your own (although the money will likely come much faster from a distributor). Make sure you accurately account for any deductions like this, so you'll know exactly what the incoming cash will equal.
Use a Factoring Company
Late payments are one of the many challenges with small businesses. Your clients may make you wait 30, 60, or even 90 days before you have access to your funds. Working with a factoring company eliminates this wait and allows your business to progress much faster. In this situation, a factor would purchase your outstanding invoices. You would have the money in as little as 24 hours, and customers will pay the factor.
Have an Emergency Fund
Another smart tactic for your business applies to your personal life as well – have an emergency fund. Set aside a reserve of cash to meet sudden demand, pay off suppliers, or take care of payroll. Just remember, if you borrow from this money, you should replace it as quickly as possible.
Having a well-managed cash flow management system is a great way to help your company better manage finances. Aside from the mentioned strategies, invoice factoring is a very useful cash flow management tool. Bay View Funding has been in operation since 1985 and, through invoice factoring, has helped businesses in numerous industries nationwide with cash flow issues. If you're interested in invoice factoring contact us today at 888-229-9993 or online.