Bay View Funding provided over $5 million in factoring facilities to a total of twenty-one companies during the month of July.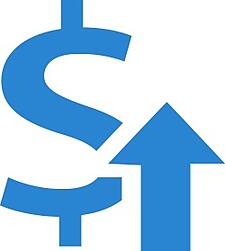 Invoice factoring is very much alive as an effective form of financing. Bay View Funding successfully closed over $5M in factoring facilities for the month of July. Facilities have been provided to clients within a variety of industries such as, wholesale apparel, transportation, cell tower maintenance, water conservation, and distribution.
Every month Bay View Funding introduces many new companies, in diverse industries, to the benefits of factoring their invoices, which provides them with the necessary working capital to meet operating costs and support business growth.
The invoice factoring process is easy to understand, and there are many advantages. Turning your non-performing assets into cash frees up your working capital to:
Meet your operational expenses
Take advantage of supplier discounts
Generate cash to help your company grow
The ability to work closely with your factoring company is extremely important. The decision to factor your accounts receivable should not be founded upon cost alone. Another concern is how your customers will be treated. The Bay View Funding team offers excellent customer service and is passionate about the relationships they maintain with their customers. There should never be a concern that your customers will be treated badly when going through the collections process.
It is important to remember that many of your customers will be aware of the benefits of factoring. In fact, the US Government has a specific process that allows for payments to factoring companies. Companies generally have no issues with paying a factor directly, and may well be factoring their own invoices. Your customers have chosen your company to supply goods or services because they trust you to supply the right product or service on time. They are less concerned with the fact that they pay a factor. Experienced invoice factoring companies such as Bay View Funding will do an exemplary job at contacting your customers and keeping in touch with them, and you throughout the process. You do not have to worry about invoice collection any more.
The ability to accommodate challenging business situations, and quickly qualify companies for factoring services, makes Bay View Funding an excellent choice for accounts receivable financing. "At Bay View Funding, each member of our dedicated team promises to genuinely, and personally provide you with the best factoring solution to meet the unique and specific needs of your company." – Glen Shu, CEO.