Want to hire and retain the best talent? Examine the hot temporary staffing trends for 2014.
The most significant staffing industry trend is the dramatic increase in the number of people looking for temporary or contract work rather than long-term permanent positions. This is excellent news for temporary staffing agencies, but what is trending when it comes to attracting top talent?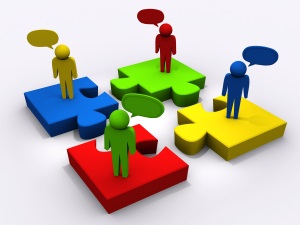 Technology as a connection tool
Technology is continuing to play a huge role in this ever-evolving marketplace, from social media outreach, to a current trend in video interviewing. Connecting quickly and efficiently with new recruits is vital if you wish to hire the best. It is so much more than word of mouth, now it is how quickly the word can be spread! Candidates want to know you have an active web presence and that you are reputable and searchable, which in turn instills confidence in your ability to make placements in excellent temporary positions. Technology also enables you to connect with more potential recruits by utilizing various social media channels; this way you can establish the knowledge of your audience, which can also be beneficial if your customers are looking for tech savvy temps.
Offering helpful online tools to potential prospects
Expanding on the technology theme, more and more temporary staffing agencies are offering helpful advice on their websites to encourage candidates to submit information. Interaction between the agency and the potential recruit is increasing, leading to a more open and understanding approach to the temporary staffing process.
Registration and job search online
Resume creation templates and advice
Helpful tips to successful job searching
Career advice
Changing the benefit parameter
There is a growing trend to offer more flexible benefit packages. Employees are looking to expand upon the types of benefits offered by their employers, traditional benefits are no longer as enticing as they used to be. The types of benefits you offer to encourage agency retention need to be flexible, such as the ability to choose individual healthcare, retirement and life insurance benefits. According to the American Staffing Association, most staffing companies offer excellent benefits, as well as highly competitive wages, often more than their permanent counterparts.
Creating a relaxing work environment
Finally, a continuing trend that goes beyond the day-to-day work requirement is that companies are exploring unique ways to keep the workforce content and happy. Companies that offer comfortable office environments with relaxation rooms and unique perks are much more compelling to prospective employees than the traditional office environment, so take a moment to assess the added benefits your customers offer your temporary staff, and carry this through to your own office space as well.
Providing excellent compensation in a timely manner is essential for attracting new temporary staff. Factoring your accounts receivables is a great way to make sure your temporary staff is always paid on time. When it comes to invoice factoring, Bay View Funding is here to help. Our financial experts have been providing comprehensive factoring for staffing companies for more than three decades. Our professional and responsive team is looking forward to putting together a customized financing solution for you right away. Apply for cash now!