Running a business can be an adventure. Every week it's something different – a new problem or a big success. However, there's one thing that most business owners would happily give up: cash flow issues caused by slow-paying clients. For that reason, many business owners turn to invoice factoring.
Invoice Factoring
When experiencing a "cash crunch," business owners don't have a lot of options. One financial option that you may not be familiar with is factoring your invoices (accounts receivable) at a discounted rate. This solution allows your company to convert unpaid invoices into quick cash through an invoice factoring company. The factoring company will purchase the invoice from you and then collect the payment themselves.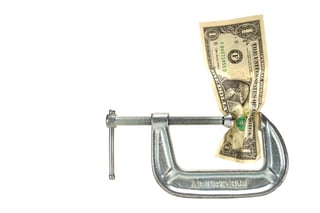 After agreeing to work with a factoring company, here's how it will work:
You will send a copy of the invoice to the customer, as well as the factoring company.

The factor will then send you 80 to 90 percent of the invoice amount in cash.

The factoring company steps in as your accounts receivable department and collects on the invoice.

The customer pays 100 percent of the invoice to the factoring company.

After your customer pays in full, the factor pays you the remaining 10 to 20 percent in cash.



Invoice factoring is a great fit for any business, particularly one that prefers receiving its payments quickly. Factoring can create several advantages for your business; here a few to consider before entering into an agreement with a factoring company:
Short-Term Benefits
Fast Cash

– A factoring company can definitely provide quick cash in exchange for unpaid invoices. Whether you're short of funds for payroll, utilities, taxes or your own vendors, there's no substitute for a quick influx of cash.

No Collateral

– Invoice factoring is not a loan, therefore no collateral is required except for the invoice itself – making approval easier. Also, factoring will not show up on your balance sheet because you use your own receivables as collateral.
Long-Term Benefits
Stress Reduction

– Running a business is stressful enough as it is without having to worry about accounts receivable. When you utilize a factoring company, that burden is lifted from your shoulders. Accounts receivable is handled by the factoring company.
Investment Opportunity:

Receiving your money in a timely manner means that you are able to reinvest that money, which, in turn, gives your business the potential to grow even more.
If you're in need of cash to fulfill orders, pay your employees, or invest in your business, invoice factoring might be just the answer for you. To learn more about the process, contact the team at Bay View Funding today.