Are you looking for creative financing for your small business without having to take out a loan? Have you considered invoice factoring?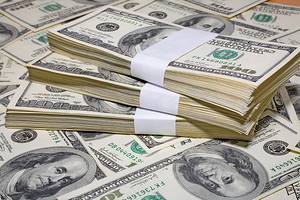 Easing the gap between invoicing and payment can help small businesses grow. Invoice factoring can do just that by helping turn your unpaid invoices into cash. The role of factoring in business can still be misunderstood. It may be seen as an expensive way of raising cash at a pinch, or as an emergency cash flow solution. However, it has become a simple and cost effective way to find the cash your business needs to pay bills and suppliers on time.
Invoice factoring has matured through the years from what was considered to be a last resort form of funding. It is now a competitive way of providing your company with alternative financing. Factoring services allows your company the opportunity to get paid for qualifying invoices now, rather than waiting for payment by the payee. Understanding the benefits and limitations of invoice factoring will allow you to decide if it is the right type of funding for your business. Many different industries can benefit from invoice factoring, including:
Trucking
Staffing
Distribution
Government Contracts
Manufacturing
Oil and Gas
Wholesale
When is it a good time to consider invoice factoring?
Your cash flow cannot sustain late payment from customers
You have a large amount of invoices waiting to be paid
You have extended significant credit terms to your customers
You are finding it hard to qualify for a traditional loan or line of credit
You are new in business and have little collateral
Any credit terms are stretched to the limit
Your credit history is less than perfect
Invoice factoring rates have become competitive. Well-established factoring companies understand the market, and can offer many benefits. They can help automate your accounts receivable department, managing and monitoring your aging reports. Online client center portals allow you to keep up to date with the status of each account. The process is simple and once you qualify, you may be able to receive your cash in as little as 24 hours.
So if your business really does not want to consider taking out a loan, can't apply for a loan, or has already maxed out a loan or line of credit, factoring your accounts receivable may be a great way to get cash quickly, and not worry about loan repayments.