How do you go about getting your amazing product on the market and available for customers? For many small businesses, raising the funds to make the prototype is one thing, but producing and getting the product to market can be a challenge.
Businesses worldwide use contract manufacturing for a variety of reasons. The ability to focus on your business success and not worry about manufacturing for yourself can be a huge benefit.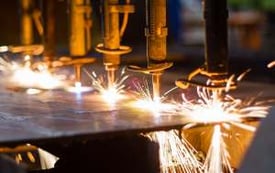 Depending upon your product, you may want to look into contracting overseas. With low labor costs, and serious competition, you should get the most cost effective pricing. The considerably lower manufacturing costs can help offset potentially high overseas shipping costs. However, if your product is of a more specialist nature, catering to a smaller audience, manufacturers in the USA may be able to provide good pricing, as well as support. There is often comfort in knowing you can visit the manufacturing plant, and have face to face interaction with your manufacturer. Add that to the fact that shipping costs will be considerably lower.
How do you find your contract manufacturer? For starters, take a look on the Internet. Many contract manufacturers have a strong Internet presence and are worth contacting for pricing. However, it is important to make sure you have done your research first. Beware of any deal that appears too good to be true. Try to contact other businesses that have used the same manufacturer, and check their reliability, as well as the quality of the manufacturing facilities. An Internet search produces many options, but some of the more popular choices that can help you find contract manufacturers that fit with your product include ThomasNet, GlobalSources and Alibaba.
When it comes to intellectual property (IP) consider the potential risks. When you are choosing a manufacturer, make sure and check their IP controls. It is often worth working with a lawyer to make sure you pin down all the most important details. An article in Small Business Computing.com succinctly covers ways to protect your IP. In the article, Pedro Hernandez warns that IP theft is a danger every time you hand-off your idea to someone else.
Reliable contract manufacturers have an existing infrastructure with many contacts and strong relationships with vendors. This gives them the advantage of buying in bulk and keeping costs down. They generally can scale up or down to work with your business when it comes to seasonal demand, or an unexpected slump in sales.
Whether you are a small business just starting out, or a larger organization wanting to expand into new products, contract manufacturing may have the answers to your immediate manufacturing requirements.