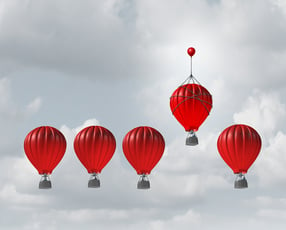 Almost a decade after the 2008 stock market crash, some lending institutions are still conservative with lending. Maintaining any size business requires a steady cash flow and many small to large-sized businesses have tight budgets. For many businesses struggling to make ends meet, the barrier may not be a lack of motivation – it could be a lack of capital.
If you think taking a bank loan, asking family or friends for help, or calling it quits are your last options to keep your business open, keep reading. Invoice factoring may help your business. Here's how:
1. Quicker Access to Cash
Slow-paying clients place a damper on business. Instead of waiting anywhere from weeks to months before finding a check in the mail, invoice factoring turns an invoice into cash typically within 24 hours.Debt Free
2. Cash Flow
A bank loan isn't your money, it's the bank's money. Bank loans charge you interest and require you to pay back their favor, adding to your debt burden. With invoice factoring with Bay View Funding, customers receive on average between 70-90% of the invoice amount after fees are charged.
3. Income Control
Invoice factoring gives its customers the freedom to choose how to allocate funds. Some lenders may place strict terms on their clients, not allowing for flexible fund allocation. However, invoice factoring accepts your invoices, gives you the funds, and doesn't weigh down your purchasing decisions with added restrictions.
4. Financial Peace of Mind
Receiving late payments, experiencing payroll strain, struggling to pay taxes, and facing an inability to pay bills are challenges businesses owners can face. With invoice factoring, you can meet your financial deadlines while keeping your credit in good standing.
Bay View Funding Wants to Help You Achieve Your Goals
Bay View Funding wants to help your business succeed. A lack of funds should never discourage your business from growing. If you struggle to receive a consistent cash flow from your clients, invoice factoring may be a solution. If you have questions about invoice factoring, check out our invoice factoring frequently asked questions page. Call Bay View Funding for more information.