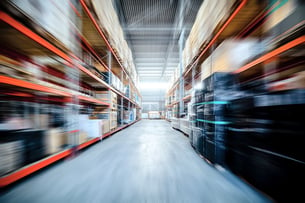 Many large businesses work with invoice factoring companies because factoring can provide them with funds they need quickly – in as little as 24 hours in some cases. When invoice factoring companies purchase invoices from a company's accounts receivable, that business can get cash then rather than wait the typical 30-90 days for customers to pay to receive said cash. This constant flow of working capital can allow businesses to do things like hire more staff, expand offices, or purchase necessary equipment. In fact, the reason many businesses Here are some of the top large volume industries that benefit from invoice factoring:
Manufacturing
Manufacturers generally have to purchase materials in large quantities and maintain a large staff. Unexpected expenses, for instance the need to repair or replace major equipment, can cripple productivity and may make it hard to complete orders for which they have already purchased supplies. Instead of waiting for clients to pay in an industry rife with delays, invoice factoring can allow a business to have access to cash in order for it to stay afloat or even flourish. A large manufacturing business can have money for payroll, expansion, or equipment with invoice factoring.
Staffing
Staffing agencies need to pay their biggest resource, the employees, regularly, but they often have a long gap between when they bill their customers and when the clients remit funds. Staffing agencies must engage top notch employees or there will be no business, but sometimes the money just is not there; many staffing agencies fail due to inadequate finances. Invoice factoring can allow staffing business owners to receive a lump sum of each invoice total quickly so that they can meet their own needs while still providing the services their clients need.
Wholesale and Distribution
One of the biggest reasons companies in the wholesale and distribution industries fail is a lack of access to capital. They have high overhead costs due to supplies, utility bills, advertising, legal fees, and payroll. The economy goes through cycles, but bills don't go down just because people aren't buying. Even the most careful financial planners sometimes find themselves in a cash crunch.
Sometimes, the best time for expansion is when others in the industry are struggling – your company can take advantage of good prices that result when supply is high and demand is low, if you have the cash available to do it. It can take valuable time and an unblemished credit record to get a traditional loan. Invoice factoring can provide working capital even to wholesalers and distributors, which may be used for anything from keeping operations running smoothly to expanding.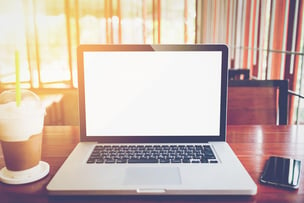 Professional Firms
In many cases, clients expect credit terms of up to 90 days. For professional firms, that can be a long time to wait. Architects, law firms, consultants and financial advisers can find themselves with a stack of invoices but no working capital until the client pays. They often use invoice factoring to bridge the time gap between when they provide services and the customer provides funds.
Transportation
Freight factoring is typically used to help trucking companies get cash for the jobs they've completed faster than they would if they waited for customers to pay. Some examples of things owners can use funds for include paying drivers, buying fuel, buying new equipment, or reimbursing suppliers. When you have more ready cash at your disposal, you have the freedom to take on more jobs – pay your employees in a timely manner without having to wait for clients to pay. Established trucking companies who need cash flow may even use the money they receive from freight factoring to pay for fuel and keep running.
Don't let a cash crunch hinder your business operations. Invoice factoring can help large businesses get the funds they need quickly. Bay View Funding offers invoice factoring to a wide range of large volume industries. Upon application approval, we can offer a business cash in as little as 24 hours, funding up to $15 million with rates as low as 0.5 percent. Contact us today for a consultation.