I had the pleasure of talking with Andrew Aquino, Executive Vice President of Bay View Funding, about the process of invoice factoring. He was able to explain how easy the process really is.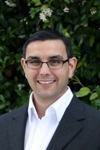 Andrew talked with me about what is involved in getting set up as a client with Bay View Funding. He explained that basically they extend financing to businesses that provide goods or services to other businesses. Invoice factoring is a business-to-business transaction providing financing based on the underlying accounts receivable. If you have a business selling a product or service to another business and that business is creditworthy, then Bay View Funding could, for the most part, provide financing to your company.
I wanted to fully understand the process of getting set up. Andrew was able to tell me that the process is really simple – "If we can contract with you and work with your customers, we can provide financing."
He went on to explain the process of financing the receivables once the invoice factoring facility is in place:
"As you bill your customer for product that has been delivered or services that have been rendered, those invoices are submitted to Bay View Funding for factoring. Typically within one business day the funds will be advanced to you."
"The criteria for a receivable being eligible for financing is that it is due from another business and that business is creditworthy and that we can receive confirmation that the goods or services have been received and that the payment can be remitted directly to us."
I asked about the qualification process. Andrew informed me that the business needs to have been formed in the United States and the receivables due are from creditworthy customers. "The goods or services must also have taken place – those are the main parameters for us to be able to provide the financing."
I wanted to know if there are any major reasons that keep a business from factoring their accounts receivable. Andrew said that the major challenge is not with a business qualifying, more that there are specific reasons that delay the process or prevent Bay View Funding from providing the financing. Often this can be something like a pre-existing credit facility with another party that is secured, and it is hard to get the necessary security. Andrew did indicate, however, that there are ways around the problem where Bay View Funding is able to work with another creditor and both parties can provide financing simultaneously.
Andrew and I also talked about the benefits of invoice factoring and traditional loans, as well as the added benefits of accounts receivable financing. We will be sharing the discussion in future blogs.