Your business is growing! You have worked incredibly hard to become successful, but there may be a few habits you could lose to help your business prosper. It is not always easy to be productive, but it helps if you can avoid sabotaging yourself and your business with bad habits that are correctable.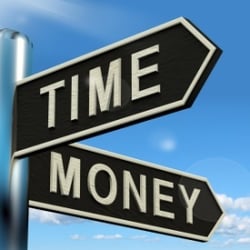 An article in NFIB points out 5 bad habits entrepreneurs must drop. It does not dismiss the outside influences, which obviously can affect your business's success, but it examines personal and professional habits that can also have a negative outcome. The author talked to entrepreneurs who were able to identify habits that are bad for business, such as:
Failing to plan – entrepreneurs can struggle to manage themselves with a fear that structure will stifle creativity
Not switching off – working all hours, compromising mental clarity
Not addressing employee turnover – finding it hard to focus on team development
Doing business with friends – when everything goes well, it can be great, but relationships can suffer when service is less than perfect
Being a perfectionist – overlooking what is important as a result of focusing on perfecting unimportant details
Forbes recently addressed 4 bad business habits that were revealed from a Small Business Survey of 500 small business owners with 100 employees or less, conducted by Wakefield Research for Brother International. The survey revealed that respondents are concerned about the economy, but they see a light at the end of the tunnel. Among the small business goals revealed was the desire to eliminate bad habits. The four habits revealed are in a similar vein to the NFIB article, but also include:
Taking on too many roles and responsibilities
Not taking enough time off
Not separating work and personal life
Micromanaging
Business Insider talks of 10 personal habits that can kill productivity. While they talk about personal productivity, some relate directly to the work environment.
Putting off your most important work until later in the day
Taking too many meetings
Multi-tasking
Failing to prioritize
Over/under planning
When it comes to business finances, there are good habits to adopt, such as consistently monitoring your cash flow and manually checking your accounts receivable. Cash flow forecasting and management is one of the major keys to a successful business. If cash flow is a challenge for your business, there are many funding options, such as invoice factoring, available to help get you back on track. Break the bad habits that can be potentially bad for business and give yourself and your company competitive advantage over your competition.