Bay View Funding has helped 3 high growth companies, specializing in distribution, janitorial services, and oil field servicing, with their working capital challenges.
Accounts receivable funding continues to provide an excellent answer for companies who simply cannot obtain traditional forms of financing. Proving also, that there are many occasions when collaboration with the bank really can provide a successful outcome.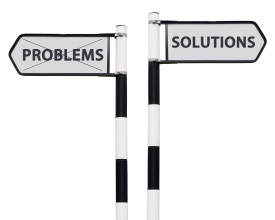 Liz Castillo, VP, and Regional Sales Manager, for Bay View Funding in the Southern Region, has had an exceptional month, funding in the wholesale, healthcare and oil field markets. Castillo commented that 'Bay View Funding is in an excellent position to help specialist markets with invoice factoring, where traditional forms of financing have simply not been a viable option. Happily, on many occasions, we are able to work closely, and reciprocate business, with banks to find the right answer for each challenge"
Start up Wholesale Distribution Company.
Texas $350,000.00
Challenge:
 Although this start-up distribution wholesaler was rapidly growing, It had no significant history from which a bank could establish a loan large enough to cover working capital requirements. With a plethora of new contracts and orders to fill, the time was right to consider invoice factoring.
Solution:
 Instead of turning the customer away with no advice, the bank suggested Bay View Funding as a resource. Credit was not an issue, invoices were plentiful, and so the factoring process was simple. Factoring allowed the client to pay suppliers, and fill new orders on demand. No more waiting 60-90 days for payment. The added benefit in this scenario was the strong collaboration between the client, Bay View Funding and the bank. The bank was able to hold on to the depository relationship with the client, resulting in a successful outcome for all parties involved.
Janitorial Cleaning Company
New Mexico $150,000.00
Challenge:
 The prospect of a great new opportunity to provide janitorial cleaning services to a large hospital was held in the balance due to the inability to obtain a traditional bank loan. The loan was required to hire more employees to undertake the new work.
Solution:
 Thanks again to our strong banker relationship, Bay View Funding was suggested to provide an alternative funding solution. The cash received from factoring receivables enabled the client to manage cash flow, win the bid and double staff to fulfill the contract. Payday stress was eliminated, leaving more time to focus on company growth.
Oil Field Servicing Company
Louisiana $150,000.00
Challenge: 
Working capital was becoming an increasing issue for this specialist rig mobilization company, making it difficult to manage the business each month. The challenge was not so much the amount of work, rather that many clients were taking 45-60 days to pay invoices. Delayed payments, combined with multiple projects costing money, created a good deal of financial stress.

Solution:
 The company was aware of oilfield financing, and approached Bay View Funding directly for help. The factoring process enabled prompt payment on invoices simply taking too long to be paid. Payroll is now being met each month, and monthly commitments are being fulfilled, enabling the funding of even more projects, and a huge reduction in stress.
Headquartered in the San Francisco/Bay Area, Bay View Funding is a successful provider of accounts receivable financing for major industries, including staffing, distribution, manufacturing, government contracting, oil and gas, trucking and wholesale. The team of financial experts at Bay View Funding has been providing factoring services to businesses – in a wide range of industries – for more than three decades.