Small Business Success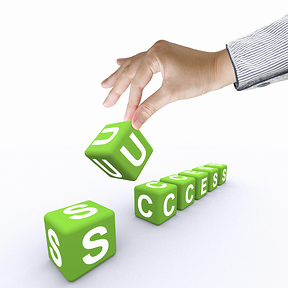 Maintaining a consistent cash flow can be a challenge for any small business trying to stay afloat in an ever-changing economy. When customers aren't paying on time, your bills can start to pile up as well. One of the ways that many businesses are overcoming this challenge is with invoice factoring — the sale of approved invoices to a third party in exchange for immediate cash to meet operating expenses. Invoice factoring are an effective way for businesses to maintain a consistent cash flow.
A lack of consistent cash is responsible for 80 percent of business failures.
A business may be successfully growing, but if monthly invoices are not paid on time, employees and creditors cannot be paid. Without invoice factoring, doing business with customers who wait 30-45 days or longer to pay the invoice can become very challenging. Most businesses need these funds long before the customer mails the payment. Because the work has already been completed, invoices are an invaluable asset.
Factoring helps you pay your bills on time, every time.
A consistent cash flow can improve your business in many ways. Have your invoices collected by an experienced, professional company that focuses on your customers. Improve your credit rating while you fulfill all orders on time. Always meet payroll and make timely tax payments. With factoring, you will pay all your bills on time, every time.
Factoring is more consistent than a bank loan.
A traditional bank loan typically is not a practical option for most small businesses, because it takes time to be approved for a loan and to receive funds. Most companies must also have established a line of credit, which is not possible for newer businesses. When a business receives a sizable order from a customer that requires additional funds for materials, there may not time to wait for the lengthy approval process required by most banks.
Supporting the rapid growth of any business.
Most small businesses who cannot grow to the next level are dealing with consistent cash issues. Knowing that the costs of future employees will be covered can help support the rapid growth of any business. Taking on larger or more clients is now a viable option. If your business is being held back by consistent cash flow problems, you need a factoring company.
Bay View Funding specializes in increased cash flow with invoice factoring, accounts receivable financing service, helping manufacturing, distribution and service companies, including freight transporters, to grow and prosper. Bay View Funding is strongly committed to providing businesses with convenient invoice factoring to solve their cash flow challenges.