Financing payroll for staffing agencies
Your business is growing. Part time staffing is on the rise. But are your invoices being paid on time? If payment is delayed what is the impact on your company?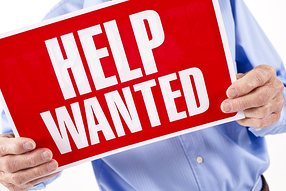 The ability to help companies expand by providing qualified long or short-term temporary employees has become essential in today's economy. You are growing but are held up by delays in accounts receivable. The average collection cycle is 35 days from date of invoice, and some cycles are even longer. This in turn is creating a financial strain, and potentially inhibiting your ability to expand at the rate you would like.
What financing options are available to help you fund and expand your business, and in turn help your community by providing employment opportunities? Obviously standard business loans can be secured from a national or regional bank, or an individual lending institution. This is a traditional form of lending that is not necessarily geared to the needs of a staffing company. A loan can be helpful, but your needs may be of an ongoing nature. A long term, or even a short-term loan is not like a revolving line of credit. Once that money is paid back a new loan needs to be put in place requiring new paperwork and new inquiries into your performance as a company. Whether you are a startups, or an established company experiencing growth, chances are you need cash today.
During times of expansion you prepare to take on more temporary staff and supply new companies who may take a while to become set up and pay you on time. You have to instill the confidence of your temporary staffers that you can pay them on time or they will consider going to a different staffing company who they perceive to be more reliable.
Factors who specialize in financing for staffing companies are well aware of the challenges. Your invoices are valuable, and receiving regular payment means you know exactly what you are owed and how you can make that money work for you.
The Solution: Factor invoices and receive the funds you need to make payroll on time
Happy productive employees get paid on time. Invoice factoring companies have the right processes to provide breathing room with a payroll advance program.
A factoring company would simply utilize your accounts receivable as the collateral and advance funds against the face value of your invoices. The receivable credit line grows proportionately with your sales cycle and the factor can fund as little as $5,000 and up to $5 million. A factor's Payroll Advance Program gives you earlier access to capital each week and the peace of mind and certainty that your payroll will be covered each Friday.
The process is simple—
Submit your invoices and receive cash instantly - rates are as low as 1/2%

Send invoices electronically – funding from copies

Stay abreast of your account with access to a secure online client center