Tips for Taming your Unpredictable Cash Flow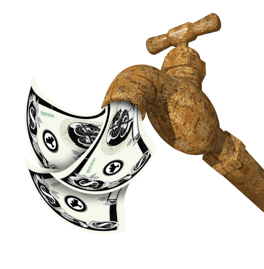 Are you finding it hard to predict your cash flow? It is more of a challenge for smaller businesses to create a cash-flow forecast, and therefore a clear business plan, but it is not impossible. A recent blog from Heather Smith of the Flying solo Community, "Forecasting Unpredictable Cash flow" suggests some practical strategies that can help you develop a useable cash-flow forecast for your business.
Heather's blog points to the basics of cash flow management, such as:
Maintaining accurate financial records

Preparing a cash flow forecast

Setting aside sales tax that has been collected

Monitoring your spending habits

Getting paid on time
As well as suggesting some simple tips to creating an effective cash flow checklist:
Raise your prices in small increments

Stop doing business with difficult customers

Issue invoices promptly

Take advantage of discounts

Check that your invoices are correct

Stay abreast of technology as an outreach to your customers

Keep business simple
Heather Smith explains in simple terms the most effective way to set up a cash flow template which will be your first, and essential piece of the cash flow puzzle. By isolating the elements of your cash flow that are constant, you can begin to identify the factors that are unpredictable. Once you have reviewed your past trends and identified any unpredictable factors, the puzzle pieces will begin to come together. When it comes to understanding causes and past trends, the Bureau of Economic Analysis may provide some useful information. Smith also suggests looking at seasonal trends as these can be extremely relevant for certain businesses such as temporary staffing agencies, or manufacturing companies selling seasonal items.
Once you have generated best and worst case scenario predictions, these should be added to your cash flow template so you end up with two options, and hopefully your actual cash flow will fall somewhere in-between. In general terms, it is really about being aware of all eventualities so you can realistically predict your cash flow and therefore create an awesome business plan. Don't forget to review and update your forecast regularly so you can really see how your business is performing.
Analyzing the figures can be a daunting, but necessary task. We all know that no matter how well we plan, everything can change, so that the cash flow you thought you had may no longer be as readily available; one large customer chooses not to pay and your predictions for the month simply no longer add up. One of the best ways to manage your cash flow is to consider invoice factoring, a form of working capital financing for businesses selling goods and services to other businesses on credit. By "selling" their invoices to a factoring company, a business has access to instant cash. Factoring is ideal for those months where business may be slow, or as a regular source of cash flow. Bay View Funding understands the frustrations of cash flow management, and would love to answer any of your questions.