The right tools & tips can save you $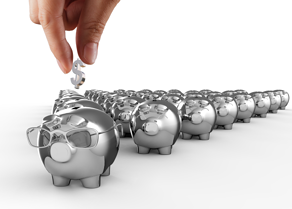 It is all about cash flow, the lifeblood of your working capital that needs to exceed your liabilities. Consider these five cash flow best practices that can help keep your cash flow and your company healthy.
Cash Flow Forecasting:
Accurately forecast your cash flow.
Avoid cash flow problems before they happen. This may sound obvious, but it is a frequent issue for many companies. Be aware of what money is coming in, and when. An important element of forecasting is to pinpoint, as closely as possible, all of your costs. This is a vital part of your workflow plan. You do not want to see a marked increase or decrease in cash. This indicates that you may want to take a second look at your cash flow forecasts.
Workflow Planning:
Carefully plan your workflow.
The importance of an efficient and smooth workflow cannot be stressed enough. Make sure you have a solid process – from estimates, invoices, payment, to general accounting. If there is a hold up during any stage of the process, you will experience cash flow issues. Examine how automated your workflow is and where you are able to make improvements.
Expectation Setting:
Clearly set your expectations with your vendors, your customers, and your employees.
Make sure your vendors are aware of exactly when they will get paid from you. Analyze all of your vendors and decide which need to be paid promptly and which are willing to give you a little more time. In turn, if you have done your part and sent out your accounts receivable on time, do not allow your customers to bully you by paying late. Just because you may be servicing a large customer with excellent credit history, does not mean you should allow them any extra time to pay their bills. Make sure your employees are all aware of company procedures and the penalties incurred should an infraction take place. One employee consistently turning up late can impact your cash flow.
Resource Management:
Closely manage all the resources of your company.
Small seemingly insignificant amounts can quickly add up to a large chunk of money, such as lax management of expenses, or misguided investments. Keeping a close eye on all of your resources is a helpful way to keep your company in check and your cash flow working for you.
Technology Utilization:
Consider all of the technology that is currently available to help run your business. There are many apps on the market that provide help with business management, project management, invoice management and communications management to name but a few. Many of these apps are simple to install and easy to use. Successful use of technology can also be as fundamental as utilizing your email effectively, keeping in touch with employees, customers and vendors alike, and helping reduce printing costs. Certain tasks that are performed manually can simply take longer, and therefore cost more, and also increase the likelihood of error. If technology can save you time, it will automatically be saving you money and easing the burden on your cash flow.
For more information about cash flow solutions, contact us today.