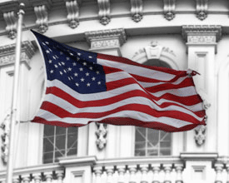 Federal spending is healthy which means excellent opportunities for government contractors.
So is the United States Government one of your best customers? If not, it may be time to consider the benefits.
Getting your foot in the door may seem daunting, but once you have made the decision to go after contracts with the U.S. Government, the procedure is well documented, and relatively simple to follow. Check out our earlier blog covering tips on the bid process, and useful links to help explain the process.
So why should I contract with the government?
The government buys both products and services in extremely large quantities.

Payment is guaranteed

Over $500 billion is spent yearly on government procurement of goods and services

The need for products and services is constant

Business is frequently ongoing and some contracts have extended contract terms
I am a small to medium sized business, why would they pick me? Obviously plenty of extremely large corporations contract with the government, but there is room for everyone. Many government contracts are also set aside specifically for small to medium sized businesses, as well as minority owned companies. The added benefit is that it looks great on your client list!
The process of contracting to the government obviously involves a high level of commitment and the U.S. General Services Administration offers plenty of help. The GSA is committed to helping vendors succeed, and 80% of GSA Multiple Award Schedule (MAS) contractors are small businesses. They offer quick guides and tips on how to sell to the government and many other links to training, forms and processes to help small businesses succeed.
If it all still seems a little overwhelming, bear in mind that many big government contractors maintain separate databases containing opportunities for subcontractor partners. While you have to register separately from the regular government site, this may be an easier way for your company to get federal work opportunities. Consider Supplier Connection, which provides opportunities for subcontractors to existing major contractors.
Cash flow matters when proving your ability to maintain a government contract. Small business financing through a factoring company can allow you to consistently keep up with your bills, purchase more product, or help with extended payroll. Factoring your accounts receivable is especially helpful when waiting for payment from a government contract. The money is guaranteed, which will also help you get the best rates from your factoring company.
Bay View Funding has extensive knowledge of accounts receivable financing for government contractors, and can answer your questions about factoring government invoices and how it can be beneficial when payment is certain but slow.