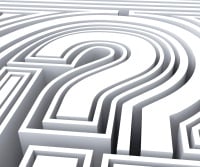 Thinking about accounts receivable financing? We have compiled 5 frequently asked questions to help in the decision making process.
1. How does invoice factoring benefit my business?
To coin a familiar phrase in business, 'it's all about cash flow', and if your particular business is generating a regular amount of accounts receivables, a good invoice factoring company specializing in AR funding, can help increase cash flow while reducing credit and collections headaches. If your capital is available quickly, your cash flow is increased and you have access to immediate working capital.
2. Do I have to be an established business, operating a minimum number of years, to be approved?
An experienced factoring company will not primarily be looking at how established your business is, or how many years you have been operating. The target is your commercial accounts receivable. No matter how large or small your company, or how long you have been in business it is all about your customers and your generated invoices.
3. How do I choose an invoice factoring company?
Bear in mind that a great factoring company will be looking after you and your relationship with your customers extremely closely. Make sure you evaluate the services offered, as well as the rates, sign up costs, processing fees and the required length of your contract with the factoring company of your choice. Flexible terms should be offered based on your needs not the needs of the factor.
4. Who collects from my customer?
Your factoring company is essentially a receivable financing company, and as such, will assume the responsibility of collecting payment from your customers. This can be a huge advantage, as a professional, well-organized factor wants you to be successful and they will forge a strong relationship with your customers, explaining and monitoring the payment process from start to finish.
5. What are the advantages of invoice factoring?
Circling back to the first question, the advantages are obviously tied in to your access to immediate working capital. But there is more to the story. Accounts receivable financing reduces your potential liabilities and can help increase the amount of equity held in your business. Factoring turns your non performing assets into cash and frees up your working capital to help run your business effectively.
Obviously, many questions spring to mind when considering the benefits of factoring your invoices. Bay View Funding would love the opportunity to answer your questions.