The 2014 National Defense Authorization Act is set to encourage a boost in defense authorization for small business contractors.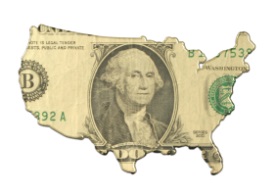 In an article posted on Government Executive, Charles S. Clark reports that the defense authorization bill President Obama signed on Dec. 26 includes two sections designed to help small business government contractors. Specifically, these two sections within the 2014 National Defense Authorization Act are set in place to attempt to:
Crack down on re-routing agency contract work set aside specifically for small business to large companies.
Incentivize prime contractors to consider small businesses for subcontracts.
Clark goes on to report that Small Business Committee Chairman Rep. Sam Graves, R-Mo., welcomed the enactment of the bill, stating, "Our priority is to ensure the door is open so that small firms can participate. Clarifying complex subcontracting rules will help small companies navigate the procurement process. In turn, helping small businesses compete strengthens the industrial base, keeps costs down and creates jobs." Clark also writes that in 2012, the Pentagon already adopted limits on subcontracting by prime contractors to the Defense Department, but that the new law clearly states firms should follow the rules set under the Small Business Act no matter which agency has issued a contract.
While there are always those that see potential loopholes and problems, the new law should ultimately mean that government contracting for smaller companies would be more attainable and would ultimately be extremely good for business. If you are new to the world of contracting to the government, there are very specific rules to prepare for the bid process, but once you have completed the paperwork, and are a registered small business, competing for contracts is not such a daunting prospect.
Government contract financing can potentially present a challenge to many small businesses due to the general length of payment terms. Invoice factoring is an ideal solution, especially when you need to pay suppliers quickly for optimum pricing. Factoring for government contractors allows contractors to finance purchases upon confirmation of order fulfillment to customers, not wait 30-90 days for payment. In essence, your factoring company uses your accounts receivables as collateral until payment is received.
As a reminder, the government spends over $500 billion each year on goods and services, and Bay View Funding has extensive knowledge of accounts receivable funding for government contractors. They can answer your questions about factoring for government contractors and how it can be beneficial when payment is certain but slow.