Are you already factoring some of your invoices? Have you thought about how factoring more of your accounts receivables could help grow your business?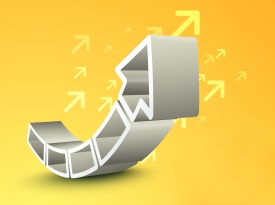 Generally speaking, the rates you receive from an invoice factoring company will vary according to a selection of criteria, which will alter slightly from factor to factor:
Anticipated monthly invoice factoring volume
Customer credit worthiness
Number of factored customers
Number of invoices sent to customers
Average invoice amount
Accounts receivable turnover (average paying time)
You may have chosen to factor some invoices and not others for a variety of reasons. Often, those of your customers on extended terms are prime targets for invoice factoring, allowing you payment now on invoices due to be paid anywhere from 30 to 90 days later. What about factoring your other customers? If you consider the elements that go into making a rate decision, it would make sense to factor more rather than less.
Another huge benefit to invoice factoring is losing the collection headache. Since your factor becomes your accounts receivables department, the more invoices you factor, the less you have to worry about receiving payment on those outstanding invoices.

If you are already factoring invoices for some of your customers, you will be aware of the approval process. This valuable service checks creditworthiness, and establishes credit limits per customer. Why waste time on customers that may turn out to be less than reliable? Since each customer has to go through the same process, take advantage of this service from your factoring company when you choose to factor invoices from more customers.

Are you offering early pay discounts on those invoices you have chosen not to factor? Check with your invoice factoring company what the cost difference would be if you factor those invoices rather than extending the early pay discount. The speed with which you receive money from a factor is also guaranteed. Early pay gives your customer the option to pay early, but it does not mean they will always take advantage of the discount.
Commercial cash flow requirements vary from month to month or from year to year. There are times when factoring a few invoices provides your company with the cash flow needed to grow your business. However, it is always worth considering how much more you could achieve if you factored those invoices that are paid regularly. Even a few more days of extra working capital could just make the difference to the growth of your business! Invoice factoring really can be a serious financing tool.
Bay View Funding offers flexible invoice factoring solutions specifically tailored to your business needs. If you are not sure about how many invoices to factor, or for how long, we are more than happy to discuss your options and help you work through the best answer. We are committed to a 100% satisfaction guarantee.