Collection Agencies are not Invoice Factoring Companies but the Rules of Engagement are Equally Important.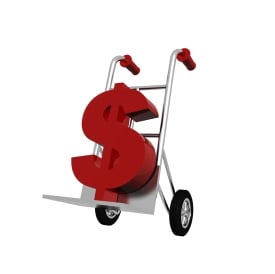 It is often assumed that invoice factoring companies and collection agencies have a similar role. The fact is they really don't. Factors collect money now on accounts receivables due in the future; collections agencies collect money now on accounts receivables that have gone into collection because, for whatever reason, your customer has not paid. However, there are some similar considerations, such as reliability, credibility and experience, when it comes to picking a factor or an agency to use for collections.
Invoice factoring companies essentially purchase your invoices when they provide you with advance working capital, so naturally they want to be pretty certain your customers will pay. This is where the invoice factoring advantage comes into play, as factors will carefully check the likelihood of payment. A good factor will always treat your customer with the utmost respect when collecting payment. The same should be true of a good collection agency. If you are responsible for ensuring your customers pay, it is wise to explore every eventuality before engaging a collection agency.
The Commercial Collection Agency Association offers some sage advice when it comes to choosing the right collections company.
Do not always look for the lowest fee charged. Look instead for the amount of money returned to you from the accounts receivables placed in collection. If a collection agency has low fees, they may not be putting their best efforts into collecting the maximum amount of money owed, but settle for a considerably lower amount. Ultimately in this scenario you end up paying a higher price. Low fee, low amount collected. Sometimes the higher the fee, the more successful the collection agency is in the amount of the outstanding invoice that is collected.
It is worth asking questions such as:
What is your success rate in my industry?
How much of the outstanding amounts do you historically collect?
How do you go about collecting the money?
Can we talk to some of your customers?
The CCAA also strongly suggests you check for the Seal of a certified agency so that you are for sure receiving professional collection services, with competitive results and ethical interactions with both your company and your customers.
When it comes to money, whether looking for a loan or line of credit from the bank, a factoring company, or a collection agency, it pays to be prudent and consider every angle, not just the obvious "this is the cheapest" approach. Managing your accounts receivables and enhancing your working capital is vital to your business. There are many companies only too willing to take your money, so choose carefully.