So you need to boost your working capital quickly, and are unable to qualify for a bank loan. You may be aware of the commercial financing option known as invoice factoring, but are you also aware of all the benefits when you decide that factoring your accounts receivable is the way to go?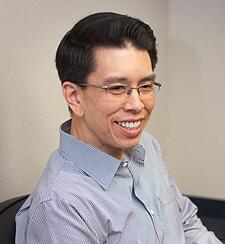 Bay View Funding is an experienced, successful, and knowledgeable commercial finance company that explains their form of financing in this way:
A commercial finance company that advances money to businesses that sell goods or services to other businesses. Their accounts receivable serves as collateral for the advance.
They help many different businesses with a wide variety of industry specific solutions on a daily basis. But they pride themselves on more than the basic funding services, offering a plethora of helpful extras that could encourage you to stay with invoice factoring when the bank is ready to lure you back to more traditional loans and lines of credit.
When the bank says no, the results can be devastating on a company needing immediate working capital to cover their bills. Bay View Funding loves this challenge, and will work very closely with clients to help find an answer. The process is simple, and the added benefits should not be ignored:
By the very nature of their business, they are able to structure more aggressive financing facilities than a traditional funding source. This is just the beginning as their consultative approach to helping companies figure out the best next steps to success when it comes to optimizing cash flow. These are just a few to consider:
Reducing liability – by consulting with you and your creditors to work out the best way to pay your loans and outstanding debts more quickly.

Offering credit services – monitoring the credit of your customers to make sure you do not enter into an agreement where there is a risk of extremely late or non-payment.

Being flexible and creative – going the extra mile to carefully analyze all your business needs to find an answer where other companies may just turn you down.
The professional, and friendly team at Bay View Funding will also advise you when they think that your company's needs lend themselves to a return to traditional forms of financing. Conversely, they believe there are times when continuing to factor your accounts receivable may work better for your specific needs. Sometimes you may qualify at the bank, but the flexibility of invoice factoring will simply work better.
Bay View Funding will not make promises that cannot be kept. It is important to each member of the team to earn the trust of every customer. When it comes to maintaining customer credibility, Glen Shu, President and CEO, believes in providing quality accounts receivable financing solutions including a whole range of reliable services, delivered in a package that makes all elements work together to create the optimum solution for each client's specific need.
To learn the full range of services, contact the dedicated team at Bay View Funding today.