If you are a fleet trucking company or owner/operator, you may be very familiar with having to find creative ways to manage your cashflow while waiting for your customers to pay their invoices. You could be waiting for 30, 60…even 90 days for your customers to pay. Meanwhile, you have bills and/or employees to pay. Because of this float time, you may find yourself overextended and having to rely on credit cards or facilities from the bank to keep your operation afloat. However, there is another option to consider.
What is Freight Factoring?
Instead of waiting for your customer to pay their invoice, you could assign your freight bills to a company that specializes in freight factoring. This third party company advances you a partial payment on the freight bill, which will provide you with cash flow while waiting for the customer to pay their invoice. For this service, you are charged a small percentage based on the total amount due from the customer from the invoice.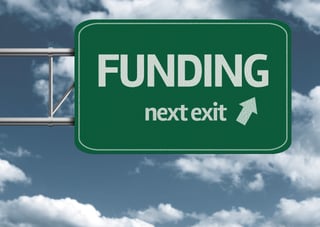 How does Freight Factoring Work?
While the freight factoring process seems simple enough, there are several steps involved, which do involve some pre-planning on your part.
After booking your load with your customer, you will need to provide the freight factoring service with information regarding the job, including:

Customer information

Type of load

Rate to be charged

The service will run a credit check on your customer to determine the risk of non-payment. Their credit information can influence the percentage you will have to pay and will determine if advance payment for their job will be approved or denied.

If approved, you will proceed with delivering their load.

Upon delivery, you will send your Bill of Lading and other related documents to the freight factoring company.

Within a predetermined period, a direct deposit will be made to your bank account from your factoring company.

You receive the balance of the invoice after your customer pays it.


Is there a Financial Risk for Freight Factoring?
You may be wondering what happens if your customer does not pay their bill. Depending upon your contract with your factoring company, there are usually three options:
Recourse factoring

- you pay back the money you received if your customer fails to pay within the agreed period.

Non-recourse factoring

– you are not required to pay back the money if your customer fails to pay, but you will likely pay higher fees.

Modified recourse factoring

– the factoring company carries insurance to protect themselves against non-payment; however, this means some of your cash advance will be tied up in escrow until customer pays their bill.
Why struggle trying to keep your company afloat when you could be receiving cash advances on your receivables? Freight factoring can give you quicker access to cash you are owed and allow you to maintain cashflow to fund your day-to-day operations. Contact Bay View Funding for more information.