Government contracts are available for small to large businesses. Federal bids require your company to follow a precise process. It is all about understanding the bid process and preparing accordingly.
There are many steps a company can take to increase their chances of winning a government contract. How do you think your business will perform against the competition? Will your bid win?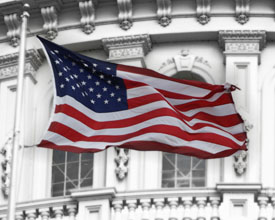 How should you structure a bid for the highest likelihood of winning? Government agencies look at many factors, including total cost of the project, so it is important to structure your bid carefully. When a government agency is asking for a bid, the process has gone beyond the initial review process; there may be more specific requirements. Be prepared to provide as much information as possible, including final and best offer for your services.
When an Invitation for Bids (IFB) is issued, the following steps are required:
IFB will be issued through a variety of accepted channels
Companies fill out, and submit a 'sealed bid' to the issuing agency
Bids are opened at a set time, read and recorded.
If there is any doubt about the ability of the company to fulfill obligations, a Certificate of Competency (COC) may be required, especially for small businesses.
What should your business consider?
Ask yourself: Is your bid competitive? Keep in mind the lowest price has a better chance of winning the contracts. Take time to examine past bids (they are a matter of public record).
Make sure you go after contracts that specifically fit your business model.
Decide first if you can you realistically fulfill this bid at the price you are quoting?
Once you have established your business as a contender, have won bids, and delivered exceptional service at a competitive price, the contracting agency may call you again for bids on future projects.
If you are a small business and you are interested in obtaining government contracts, take a moment to find out from the SBA how to become a small business government contractor of choice. Most importantly, don't let lack of cash flow stop you from submitting a bid for work. While government contracts may be profitable, payment can be slow. Imagine working hard on obtaining a contract and then realizing the payment process is slow, resulting in slow payment to your suppliers. Government contract financing could help your business manage cash flow so that you are able to continue operating your business without the worry of facing a cash flow crunch.