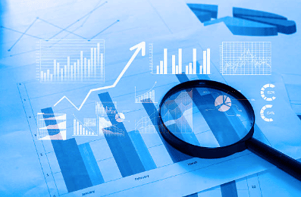 Business is full of unexpected surprises, some of them expensive. Invoice factoring can help you turn unpaid receivables into workable capital for your company. If you have unpaid invoices, it is unwise to let them sit for too long. The faster you can collect (or receive payment from) them, the less damaging the burden from surprise expenditures can be.
What is Invoice Factoring?
An invoice factoring company examines your company's outstanding invoices and converts any due within 90 days into cash for your company. Before the invoices are paid, the factoring company will pay you a majority percentage of the cash on each one. You'll receive the remaining percentage once the invoice is paid in full, minus the factoring company's fees. Invoice factoring companies participate in business to business (B2B) or business to government (B2G) transactions. Companies usually call on factoring companies to rectify short-term cash flow problems or simplify cash flow conversion.
Why Invoice Factoring May Work For You
Several situations exist where invoice factoring may benefit your company. The first and most common is surprise expenditures. You may run into surprise expenses if you do not regularly monitor your cash flow forecast. Cash flow forecasts should cover about 60-90 days, more if your business has been established for a significant period. While cash flow forecasts are just estimates, they do give you a good idea of how much cash you need. If needed, invoice factoring can provide you a resource for obtaining cash to help you manage when clients are slow to pay.
Invoice factoring can give you a necessary financial cushion. Every business faces emergencies, whether those come from natural disasters or computer viruses. If you keep track of your unpaid invoices, a small but invaluable amount of money will always be available if the bottom falls out.
Finally, using invoice factoring often helps business owners get credit. A survey by the Federal Reserve Bank of New York has found that the average small business owner spends 26 valuable hours a year searching and applying for traditional credit. Invoice factoring shows a financial institution and customers that you are committed to keeping your business from falling into the red.
How Invoice Factoring Works
Basically, you cannot use invoice factoring until you invoice each of your customers' purchases. With every invoice, the customer should have a net term of 30-90 days in which to pay. If the customer is unable or unwilling to pay the invoice, you may sell or assign it to a factor, who will then pay you a chunk of the invoice's value almost immediately (in some cases in as little as 24 hours). If you have never worked with a factoring company before, make sure your representative knows how many invoices to expect, from whom, and how much each invoice is worth.