The temporary staffing industry continues to be a vital workforce that helps the economy grow. Many industries entrust elements of their workload to temporary employees, and turn to temporary staffing companies to source reliable candidates for specific positions.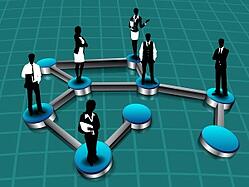 According to Staffing Industry Analysts, the temporary job market is most certainly on the rise. According to a recent publication analyzing the market this year so far, their figures state that:
The US added 223,000 jobs in April
16,100 temp jobs were added, the second straight month of gains following declines in January and February
Revisions reduced overall job gains in February and March by 39,000, but increased temp gains by 4,900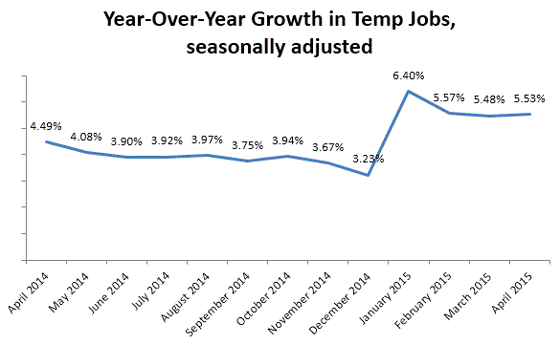 Source: www.staffingindustry.com
The continued increase in temporary positions in professional services, such as law, healthcare and IT, suggests that hiring, or contracting staff for a set period of time is a popular trend. Historically, temporary staff received lower pay, few benefits, and little job security. Now, many temporary staffing companies offer their staff benefit packages that keep them returning for more work. An article in USA Today concerning the rise in temporary jobs referenced an Associated Press survey of 37 economists. The survey found that three-quarters thought the increased use of temporary staff and contract workers represented a long-standing trend. Two years later, the figures seem to be supporting this hypothesis.
While full-time employment is also increasing, the space for temporary positions seems to fit many business models. For example, high tech companies frequently employ contractors for positions involving programming as their skill set helps meet business goals. Specific projects may not call for full time employment. This is true for many industries that continue to hire for the short term. Temporary staffing provides flexibility, and with a plethora of well-qualified candidates more than willing to work part time, it is unlikely this trend will slow down any time soon.