A multitude of different businesses in a variety of industries use temporary staffing companies to source their temporary employees for a variety of tasks when needed. From seasonal jobs to temporary work when full time employee work schedules are overloaded. So are there particular industries that seem to be utilizing this service more than others?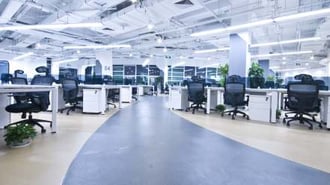 In an article for Careerbuilder, Deanna Hartley writes that a new Careerbuilder study indicates temporary employment is expected to increase by 13% (354,877 jobs) from 2014 to 2019. The report indicates that some of the industries expected to add a higher percentage of temporary positions in the future include healthcare, childcare, gaming, restaurants and education.
Any industry that has experienced the need to reduce staff in the last few years due to the economic downturn is now proceeding cautiously when it comes to hiring permanent employees. Temporary staffing fills any immediate need, and gives businesses the flexibility of choosing when they are ready to employ full time staff. Working with a staffing agency allows these companies to pick from a large pool of qualified applicants.
So what are some of the fastest growing opportunities for temporary employment? Forbes lists 17 fast growing temp jobs. This information gives a good indication of the industries that are hiring now, as well as specific jobs within each industry. A few among the list are as follows:
Manufacturing - team assemblers
General business – office clerks and customer service representatives
Human resources – training and labor relations specialists
Nursing – from home help, nursing aids to registered nurses
Trucking – truck drivers
IT – computer programmers and support specialists
Wholesale and manufacturing – sales representatives
There are many benefits to working with a temporary staffing agency, like saving time and money by hiring a temporary employee who has already been through a stringent series of interviews and tests to make sure he or she is ready for the job, or sourcing qualified individuals with minimal effort to your HR department.
The temporary staffing industry is a vital workforce that helps the economy grow. It easily provides a great resource, which is why businesses in many industries are turning, not only to temporary staff, but also to those temporary staffing companies that work well with internal HR to make sure they are sourcing the best candidates for the job.