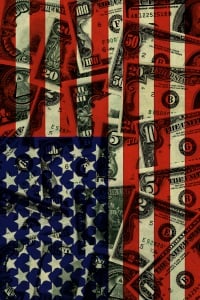 Government contracting is an intimidating proposition. Doing business with the largest buyer of goods and services in the world (the U.S. government) does indeed take a lot of preparation, but doing business with the federal government is a huge untapped potential source of income that your business can capitalize on.
One of the first things to consider is what the government is actually looking for. You can look at
bid notification services
to see what bids are active and in what industries. There are a ton of industries that the government hires for goods and services: from agriculture, to sports equipment, to janitorial work, to food. So, don't think that you're automatically disqualified from competing in the federal marketplace.
To Begin
To get your business started in the government contracting game, you'll need to register your business as a federal vendor. Now, remember, since you are working with a giant bureaucracy, there are a lot of processes to go through, acronyms to learn, and jargon to understand. All of that may seem daunting at first, but it is well worth it once you start selling your goods and services. In 2012 alone the government spent $90 million of prime contracting dollars on small businesses.
The first acronym that you need to learn is SAM, which stands for System of Awards Management run through the General Services Administration (GSA). This all used to be run through Central Contracting Registration (CCR), but all of the systems of registration have been consolidated into SAM, so you only have to register with once. However, if you already registered with CCR, the data moved to SAM, so you don't have to create a new profile.
Registering for and creating a profile in SAM, which is, at its core, a federal vendor database. Through this database, government agencies looking for goods and services can search for potential vendors. The information filled out on SAM enables them to search using different criteria, like socio-economic status, size, industry, location, etc.
When filling out SAM, here are some of the other identification codes that you'll need: a D-U-N-S number (a code for your business's physical location), NAICS codes (codes to classify your industry), your Federal Tax Identification Number (or Employer Identification Number), and your business's Standard Industrial Classification (SIC) codes. If you have all of these prepared and ready to go during the registration process, you'll make it easier for government agencies to find your business.
Winning a Bid
To find and bid on available government contracts, you can look at all invitations for bids (IFBs) that are $100,000 or above at FedBizOpps.gov. If you want to look at smaller or local IFBs, then it might be more useful to use a bid notification tool that shows bids under $100,000 or are from your local/state government agencies.
Doing business with a government agency is essentially creating a long-term business partner, if done right. It's best to take a lead-nurturing business approach when it comes to soliciting government agencies. If you perform well, and the agency likes you, you will most likely win the same contract again once the present one expires, and you will be more likely to win new contracts in the future.
Speaking of government agencies, it's important to pick a few that could use your goods or services and focus your marketing efforts on them. The government is huge; it's a waste of time and money to try and market your business towards the Department of Defense and your local state house. If you do decide to go for bigger agencies, you can always partner with another business to fulfill a contract's requirements.
Conclusion
Once you've got your toes and wet, and you've started winning bids, remember, it's important to nurture your leads so that you can maintain long term contracts that keep a steady income flowing to your business.
Bay View Funding has been providing comprehensive factoring services for more than three decades, and has extensive knowledge of accounts receivable funding for government contractors. Their professional and responsive team can answer your questions about factoring for government contractors and would be happy to put together a customized financing solution for you. Apply for cash now!
Jeremy Sherman Higbee is a Freelance Writer and Web Specialist. To read more about bidding on Government Contracts, visit www.BidSync.com