As a temporary staffing agency, you find the best people for the best positions – Concentrate on your exceptional skills, and allow us to help you with your working capital requirements!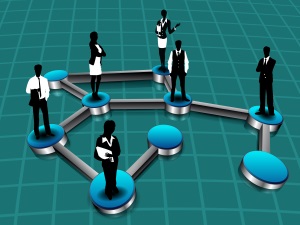 Your temporary staff is your lifeblood, but connecting with the correct companies with which to do business is an absolutely imperative element to success. As a staffing organization, you are essentially providing an outsourced recruiting and screening service for many diverse industries, companies and for many different positions. The pressure is on!
What methods do you employ to stand out from your competition? To become the agency companies rely upon to provide the most experienced staff in their field. The ability to provide opportunities for your employees that they will not be able to find through similar agencies is key. Once you have created a strong relationship with your customers, they may even go as far as to refer direct applications back to your company for consideration. A strong relationship will lead to more opportunities opening up within these companies, more positions for you to fill.
We have mentioned in previous blogs about the importance of employee happiness. This is a fundamental element to building upon your pool of talent. To become the agency everyone wants to join will also encourage companies to seek out your services. You want the best and so do they. The way in which you conduct your screening process will also say a lot about your organization to both potential staff and customers. Remember, you may have a position to fill, but without the right candidate no money will be forthcoming.
As your business, and reputation grows, you will be in a position to provide job opportunities that no other agency is given the opportunity to fill. Your strong relationships with both your customers, and your employees will be built on reliability and trust.
So back to where we come in! You have the talent, you find the openings, but generally speaking, you don't get paid until the end of the month. Payroll potentially comes around a few times before you receive the payment from your customer. How do you pay your employees? Invoice factoring can be invaluable for start up staffing agencies but also for more established agencies looking to put their working capital to work
Our payroll advance program provides a fast, simple, and effective way of ensuring your staff is paid on time every time.
Payroll is due on Friday
Unpaid invoices from your customers will not be paid until the end of the month
Cash flow is a challenge
You have the best staff and you want to keep it that way
How will maintain consistent payroll if cash flow is tight?
Allow us to explain how to gain access to your funds on Monday for payroll due on Friday. Up to two days faster than many invoice factoring companies providing a similar service. Providing more time to take care of payroll and other operating expenses.
We would love to hear from you!