The demand for temporary staffing is on the rise, but how do you go about getting the qualified candidate for a temporary position?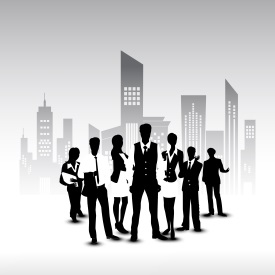 We have discussed the challenges temporary staffing agencies face, and expounded upon the best ways to keep the cash flow flowing, so your business remains in the black, but no matter how you cut it, having qualified temporary staff to call upon is a vital component to the success of your company.
In her excellent blog, Subadhra Sriram, Editorial Director of Staffing Industry Analysts, states that it is the war for talent that is fueling the necessity to market to the temporary worker. She writes, "staffing firms more than ever need a strong case to present to the worker." The blog discusses how important it is that you represent not only your brand, but also the brand you are working for (your clients) to those people you are trying to recruit to fill the temporary positions. If your temp is happy, the general consensus is that the client will also be happy and return to you to fill more temporary positions.
In a previous blog, we covered the importance of maintaining qualified staff within your agency that can interview and hire the correct temporary staff to match the requirements of your clients. We did touch upon the importance of keeping your temporary staff content, but there is more! So how do you go about tempting the temp?
Fully understand your client and their company culture so you an articulate accordingly to your potential candidates. Emphasizing the special differences and fun activities within each company will help determine a good fit, and encourage temporary staff to not only want the assignment, but want to come back to your for more of the same type of temporary jobs.
Your professional ability to judge the caliber of the candidate will go a long way towards presenting a good match, and ensuring the remuneration matches the talent.
Consistently communicate with your temporary staff as well as your client. Regularly check that everyone is happy, and quickly iron out any kinks before they become major issues. Your temporary staff will appreciate the attention and see you as a reliable agency that listens to their needs.
Offer bonuses and incentives to keep temporary staff returning for more positions.
Make sure you are known as a company that rewards exceptional performance, and offers on-going training.
The reputation your company holds within your specific industry goes a long way to keeping the temporary talent coming back for more. Generally speaking, it is often the small gestures that instill loyalty. We can help you with your cash flow, but ultimately it is your attitude and willingness to meet the needs of your temporary staff that will encourage loyalty, and will be a large contributor to your continued success.