The Mid Atlantic Region of Bay View Funding has recently introduced three new specialist businesses to accounts receivable financing.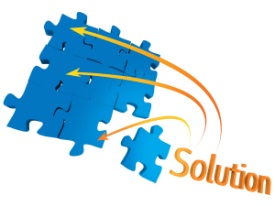 High growth companies in many different industries can specifically benefit from invoice factoring as often they have a high amount of generated invoices, a limited availability to loans from the bank, but have to wait 30 – 90 days for payment on outstanding invoices. Certain industries such as pharmaceuticals, transport and building material supply have requirements that make accounts receivable funding the ideal option.
The following examples not only explain how individual business needs can be met, but how valuable collaboration between factoring companies and commercial bankers and brokers can help find the right financial solution to address financial challenges, and help eliminate any impending cash flow crisis.
Pharmaceuticals $100,000
Challenge:
A well-established global leader in intelligence/strategic analysis specializing in the life sciences arena, based in Northern New Jersey, needed to obtain accounts receivable financing. Their current lender was unable to help them achieve their goals.
Solution:
Bay View Funding was able to help with issues pertaining to State IRS liens to find a way to provide new capital. The process involved working with all other secured lenders to find a cash flow answer to help grow the business. The referral came from a CPA partner and provided a great opportunity for everyone involved.

Transportation $50,000

Challenge:
A recently established company, specializing in the transportation of repossessed and auction vehicles, was struggling to take on new business due to lack of usable working capital. Fuel costs and tolls, along with 30-day terms with many customers, was inhibiting growth.
Solution:
Bay View Funding was able to provide a factoring facility, enabling the company to take on more loads, and add a new truck to the fleet. A former client provided the referral as a result of their success with Bay View Funding.
Aggregates $250,000
Challenge:
A successful entrepreneur recently formed a company working in the field of stone crushing and construction aggregates. He had been in the industry for many years, and was able to utilize his contacts to create an impressive list of clients, but was unable to obtain conventional bank financing.
Solution:
Bay View Funding was able to quickly provide the company with the cash flow required for payroll, equipment maintenance, and repair. The referral came to Bay View Funding from one of our trusted bank partners.
There are many companies to turn to when it comes to choosing an invoice factoring company. The steps to accounts receivable financing are simple as is the process. Bay View Funding has been working in the industry for more than three decades, and our goal is to consistently provide you with the best service. Our professional, dedicated, sales and support staff are always personally available to answer your questions.