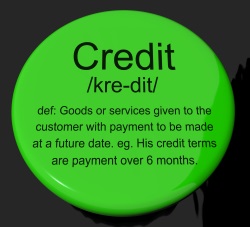 Does your company struggle to collect on payments from customers? Have you noticed a continuing slow payment trend? This could be because you have extended credit to the wrong customers.
Offering credit, or terms is certainly valuable. It can help your customers manage their cash flow, which could be the incentive they need to choose you for goods or services. Many of your competitors are more than likely extending credit to their customers, and it is important to keep up with your competition. But you do need to understand the limitations for your company before you decide.
Do you have a grip on your profit margins?
How much credit you can afford to offer to your customers?
Do you frequently track all outstanding transactions and their value?
Do you effectively project your cash flow?
Managing cash flow can be extremely challenging for a small to medium business, and we have discussed many times in previous blogs some of the best ways to manage cash flow. Collecting on delinquent invoices from customers to whom you have extended credit is not fun, so let's review a few tips to make it easier.