Are you struggling to find an invoice factoring company that caters to your company needs and the specific requirements of your industry? Discover how a factoring broker can help.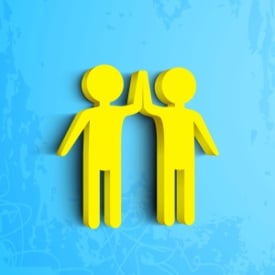 Firstly, let me establish the role of a factoring broker. A broker will work on your behalf to facilitate the sale of your accounts receivables to a factoring company. The process is straightforward, but brokers frequently have industry specific knowledge, which can obviously be handy when you are not sure exactly which invoice financing company to choose from the myriad of possibilities.
Cost - I am sure a major concern with using a factoring broker is that it could end up costing money. The answer is that the broker is not paid from the fees the factoring company collects from you, so it costs the same whether you use a broker or not. If it won't cost you any more money, why not take advantage of a service that can help point you in the right direction when it comes to factoring.
Reliability - The relationship between your company and the invoice factoring company is extremely important. Not all invoice factoring companies are the same! You will be relying on them to support your company financially by regularly advancing payment on your invoices. The choice you make had better be the right one! Using a broker with industry specific knowledge, and established relationships with proven factoring companies will provide the reliability you are looking for.
Time - Why spend valuable time hunting for the right invoice financing company when a broker can quickly present you with the best fit. Not only can you save valuable time finding the right factor, a broker knows the right questions to ask and can quickly guide you through the factoring process.
Advice - A good factoring broker will understand the terms, factoring volumes, and fee structures of each factoring company and will be able to clearly explain how the system works. Once you have established a good fit you still need to qualify for funding, and a broker will be able to help you present your company in a way that will be most beneficial to fast funding at the best rate.
Finally, factoring brokers and invoice factoring companies are there to help with cash flow challenges. Bay View Funding has many established partnerships with factoring brokers and has many tools in place to help your broker help you.