Small businesses need to be funded, and it appears that the options for funding are opening up. Let's consider the small business loan option, and what you will need to provide to your lender when applying.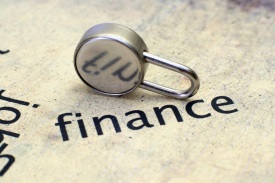 An article in SBA News very clearly sets out what needs to be addressed when your company decides to apply for a business loan. The most common forms of small business financing can be found through a bank or a government agency such as the Small Business Administration (SBA). The most important requirement is that your company must be financially able to cover any obligations despite any hiccups along the way. It is vital to maintain good credit standing and excellent business relationships with both customers and vendors
It's all about the paperwork. A strong business plan, showing an understanding of the market and a clear projection of where the company is headed, is vital. It should also clearly show that the company is capable of meeting financial obligations in the case of unforeseen financial circumstances. The article also discusses the importance of financial statements. These statements should be able to demonstrate the ability to grow income and manage cash flow. The major signs of credit risk, and therefore a likelihood of denial of your business loan, are a high percentage of debt to assets or an unacceptable amount of working capital reserves.
It's also about loan underwriting and loan collateral. Your financial institution needs to fully understand how your company operates to identify any credit risks. They want to understand your revenue drivers, and the ability to pay. If you can show how your cash flow is constantly monitored it will help prove you are not a risk. Another element discussed in the article is the importance of demonstrating how your loan will be used, and how it will add value. Using collateral as security almost always guarantees loan approval. When collateral is not an option, the ability to demonstrate strong payment history to creditors, will help alleviate fears.
What is your thinking when you apply for a small business loan? Many companies want to keep the loan amount to a minimum, which is totally understandable, but should you then need to increase that loan, it is often hard to revisit your loan source and ask for more cash, so should you ask for the maximum amount at the outset? Consider how much it is costing you, and how quickly you can pay the amount back. Credit markets are beginning to open up, but many small businesses are still experiencing difficulty when it comes to qualifying for a small business loan. It is up to the small business to help the lenders understand and feel confident about their business acumen. Do not be tempted to apply for a loan that appears too good to be true, because it more than likely is just that!
On occasion your small business loan will be denied even though your company appears financially viable. In this instance, it is worth looking into invoice factoring or accounts receivable financing as a great way to generate working capital for your business by using your accounts receivable as collateral. Once you have established a strong credit and payment history, you will more than likely qualify for a small business loan. Bay View Funding is a nationwide accounts receivable financing company providing a reliable service since 1985. Contact Bay View Funding today to start converting your invoices into cash within 24 hours.