Invoice factoring is a great financial resource for businesses providing services, or delivering products to commercial accounts, in just about any industry.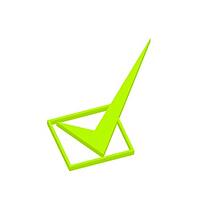 There are a few qualifications to consider, such as the creditworthiness of your customers, and that the sale of goods or services is final. In other words, your customers pay their bills, and there is no reason they may think about holding back on payment. Also, the service or product must have been received by your customer in order for an invoice to be funded.
Some invoice factoring companies offer specialist industry solutions, while others cover a broad spectrum. Invoice factoring is popular in the following industries, but many others can also qualify.
Trucking
Distribution
Government Contracts
Manufacturing
Oil and Gas
Staffing
Wholesale
So back to what types of business qualify for invoice factoring? Maybe another way of examining the question would be why would your business benefit from invoice factoring?
Do you offer credit terms to your customers?
Are your customers sometimes late with payment?
Do you spend too much time dealing with collections?
Is your bank loan or line of credit insufficient?
Are you a new company with no real credit history?
When you factor your accounts receivables, your factor will provide working capital today for money due later, and also become your collections department. Factors are generally extremely experienced and professional when it comes to requesting payment, even when your customers pay late. This service should not however, be confused with the services of a collections agency. When the responsibility for invoice collection lies with the factor, you are effectively removed from the equation, allowing you to stay on amicable terms with your customers during a potentially difficult process. Your cash flow is greatly improved, allowing you to cover your operating expenses, pay your suppliers on time and concentrate on growing your business. Since you are not borrowing money, rather receiving a cash advance, you are not adding to your debt burden, and your credit history is not an integral part of the decision making process when it comes to determining whether or not you qualify for accounts receivable financing.
In conclusion, many types of businesses are able to qualify for invoice factoring, just as long as your customers have a good credit history, and you have a healthy amount of outstanding invoices. When choosing an invoice factoring company, make sure to check their experience in your particular industry, how long they have been in business, and how quickly they can approve the process.
Bay View Funding has been helping companies with their invoice factoring needs for over three decades. Whether you need funds for payroll or working capital to expand your business, invoice factoring can put cash in your pocket in as little as 24 hours.