Coming up with a smart business plan is one thing; finding the funding can often be more of a challenge. In previous blogs we have addressed ways to fund your business for growth, but what about specific funding from the outset?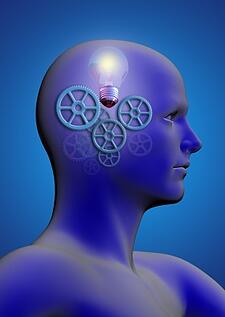 If you are inspired with a new and creative business idea, there are many exciting options when it comes to seeking out initial funding. Martin Zwilling is a veteran start-up mentor, and writes blogs for Entrepreneur magazine. The following suggestions are based upon ideas from his article, which covers some of the most reliable ways to fund a startup.
Bartering. From one of the oldest forms of exchange on record comes a new twist. Bartering is known as a way to exchange goods or services for other goods or services without using money. The inefficiency of the system was the catalyst for the introduction of money, but in a startup situation a form of bartering can be extremely beneficial. Zwilling gives the examples of negotiating free office space in exchange for supporting the office systems for other tenants if that is within the realm of your new business. Obviously there are a myriad of other opportunities to trade goods or services. Exchanging equity in your new startup for other help is also a great way to get started.
Finding a strategic partner is another key suggestion. This can be a major potential customer, or even a complimentary business that recognizes the potential of your startup. Zwilling suggests they may be willing to give you an advance on royalty payments, which will allow you to complete your development. He also puts forth other variations such as early licensing or white-labeling agreements. A white-label product or service is one that is produced by one company and rebranded by other companies.
Joining a startup incubator. A traditional incubator is known for nurturing and promoting growth; similarly a startup incubator will generally provide space, services and mentorship to help launch your business. Some also help procure funding. Generally there will be a fee involved, or they will want a share of equity. Startup incubators are cropping up in a multitude of industries and offer a great opportunity for collaboration. This form of startup help is in great demand, and the incubators are often selective, but should you be accepted, you become part of a unique and elite group of individuals sharing new and innovative ideas to take to market. The National Business Incubator Association, or NBIA is a great resource.
Once your startup is underway it can often be hard to secure continuous funding, and an initial lack of credit history is going to make procuring a bank loan or line of credit more challenging. So how can you keep the cash flowing? Once your startup has begun to generate invoices, invoice factoring, also known as accounts receivable financing, is a great way to receive fast payment before the invoice is due from your customer. Accounts receivable funding effectively allows you to sell your invoices. The factor buys your outstanding receivables and gives you a percentage of their total value. This advance on the money owed allows you to keep up with your operational expenses. When your customers pay the factor, the remaining amount is remitted to your company minus the cost of factoring.
There are so many avenues to explore when it comes to starting a new business, and although the road may be challenging, and require dedication and determination, there is no reason for not forging ahead and putting your business plans into action.