2015 is upon us, and, as we have mentioned previously, it is a great time to evaluate the many aspects of your business. Probably one of the most important areas to address is how motivated is your workforce? Consider the problem areas, and how to tackle them successfully.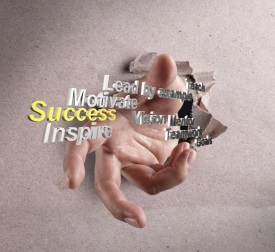 A motivated workforce will help take your company in the right direction. Timely payment of payroll is of course crucial, however it is not just money that is a factor. So what are some of the top ways to encourage motivation?
Incentives encourage your staff to feel valued. Again, this is more than just an extra dollar amount, or bonus. Rewarding hard work with a token of appreciation that is meaningful, such as fun company events, free lunches or team dinners for a job well done, goes a long way towards a happy workforce.
Educational opportunities motivate your staff to strive for the next level of employment. Offering continued education, as well as the opportunity for your staff to share their knowledge, and learn from each other encourages teamwork, and a desire to maintain a competitive edge and remain loyal to your company and your values.
Displaying a strong trust in the abilities of each staff member encourages loyalty. Treating your employees with respect and recognizing their individuality will help develop trust and loyalty. Ensure that you listen to their issues, encourage their successes and recognize their potential within the organization.
Offering a clear career advancement plan will help prevent a stagnant workforce. Encourage each team member to apply for new internal job opportunities, and keep them informed of new openings. If they feel encouraged to advance, they will not feel compelled to look for opportunities with a competitor when they are ready to move up the company ladder.
And while money is not everything, it certainly is crucial to offer the correct remuneration and pay your staff on time. Covering all your operational costs, including payroll, can sometimes be a challenge if your customers are paying late and cash flow is compromised. An excellent alternative funding tool for your business is known as invoice factoring. Factoring is a business-to-business transaction that provides financing based on the underlying accounts receivable. The process is simple, and not having to wait 30 – 90 days for payment from your customers makes it easier to project your cash flow, and cover payroll on time.
Hiring the right staff can often be a costly experience. Whether you are going through a staffing agency, or you have an internal HR program, you strive to get it right the first time. Correctly matching individuals to positions is often harder than it seems; all the more reason to foster a happy and productive work environment.