Fast and efficient financing from Bay View Funding helps companies maximize their growth potential, providing a total of over $1.8 Million in accounts receivable financing.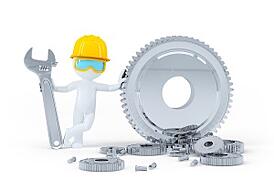 We have established in previous blogs that many industries are already benefitting from the advance funding generated by invoice factoring. Recently, Gil Oliva, Factoring Consultant at Bay View Funding, funded three transactions. Bay View Funding has the expertise to quickly and efficiently help many different types of business, and also enjoys strong relationships with Commercial Bankers and Brokers, finding solutions that successfully address specific financial challenges. The specific transactions involved:
Contract Satellite Installation $500,000.00
Challenge: A specialist contracting company needed to upgrade their cellular technology to capitalize on new business. In order to be successful, they needed to utilize their working capital. Waiting 30-90 days for invoice payment was severely prohibiting their ability to grow.
Solution: Bay View Funding responded quickly to the challenge, providing funding where traditional forms of financing had failed. The client was able to successfully bid and win large contracts with confidence. Fast, efficient accounts receivable financing allowed operating costs, and payroll demands to be met in a timely fashion, and the company to successfully grow.
Transportation $300,000.00
Challenge: This transportation company specializes in helping owner operators direct haul for large brokers and logistics companies. Their bank was unwilling to release the AR on an outstanding loan, and denied the request to subordinate. One of the main struggles was the language barrier when attempting to communicate with the bank and other institutions.
Solution: Since Bay View Funding has bilingual representatives on hand they were able to act as an intermediary and work with the bank to come to a successful resolution. Working capital assistance enabled the client to pay down his outstanding lines of credit.
Oil & Gas $1,000,000.00
Challenge: As a specialist in welding, mending and fixing oil rig structures, this company works with subcontractors and has to have working capital to cover payroll for irregular contracts, or sudden increases in business. Billing through general contractors can often result in later payment terms, which was causing a shortfall in available cash.
Solution: Bay View Funding works with oil and gas companies, and was able to provide a reliable invoice factoring service, which covered the cash shortfall, and enabled the business to pay their subcontractors on time.
If you are a start-up with minimal business history, you may be perfectly suited to use invoice factoring from a reliable Factoring/Accounts Receivable company. Bay View Funding has been in business since 1985, and can provide the knowledge and reliability to help fund working capital needs where the majority of banks would not be able to help. The ability to perform quick credit checks and review contracts on a daily basis, ensures no invoice, client or project is left behind. We are able to thoroughly review and accommodate the most difficult business situations.