Consider the fact that the federal government buys close to $100 billion worth of goods and services just from small businesses every year! It may be time to brush up on the skills required to win a contract from the federal government.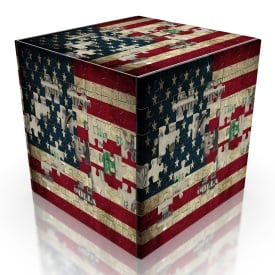 In previous blogs we have examined the many benefits of selling to the government. We have also linked to organizations that can help small businesses succeed in their bids for work. Preparing to work with the government does take careful planning, but is potentially extremely financially rewarding. One of the biggest issues facing small businesses is the length of time it takes to receive payment, which can compromise cash flow. This is why a factoring partnership can make the difference between accepting or turning down a great opportunity.
The U.S. Small Business Administration (SBA) offers a useful and informative series of free online contracting courses. These excellent courses are specifically designed to help small businesses understand the basics when it comes to contracting with government agencies. The topics covered vary from how to get started, to new ways to compete in this specialist marketplace. Each program should take no longer than 30 minutes to complete. Check out some of the options:
Business Development Program Training:
Setting Expectations
Introduction to Federal Contracting
Winning Contracts
Overview of contracting basics and certification programs
How the government buys goods and services
How to sell to the government
The Woman Owned Small Business Advantage designed for contracting officers, is about increasing contract opportunities for women owned small businesses.
Veteran Owned Small Business Contracting Program This provides an overview of the key contracting programs supporting veteran owned small businesses. Specifically, it describes, explains and outlines the differences between the Service Disabled Veteran Owned Small Business Procurement Program and the Veterans First Contracting Program.
How to Prepare Government Contract Proposals explains the government's contract-solicitation process and describes how to prepare a proposal in response.
For a full list of courses, take a look in the Government Contracting Classroom
Bay View Funding has been providing comprehensive factoring services for more than three decades, and has extensive knowledge of accounts receivable funding for government contractors. Our professional and responsive team can answer your questions about government contract financing and would be happy to put together a comprehensive customized financing solution for you.