How much of your business comes from repeat customers? Are you providing the best possible service to your existing customers, while offering great reasons for new customers to work with you? Encouraging your customers to come back for more will help your business thrive. Check if you are following these easy suggestions to promote repeat business and entice new business.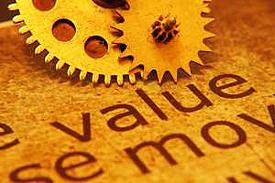 Care for your customers – your sales and delivery process may be beautifully streamlined, like a well-oiled machine, but if there is a lack of personal touch, customers will not necessarily feel the need to return. Providing a simple personal note with each order, or a follow up email that is obviously intended for the individual customer generates a feeling of well being, and an urge to return. Similarly, writing strong copy on your website that does not sound like a sales pitch, is a refreshing way to reach out to new prospects. When targeting new business, don't forget your existing customers. It is too easy to offer incentives for first time buyers, but if this does not go hand in hand with an offer for those already purchasing from you, you risk the possibility of losing customers. An element that is often forgotten is the importance of caring for your staff. This in turn will help to make sure they provide the sort of service that correctly reflects your company philosophy.
Provide helpful information – There is a fine line between inundating your client base with offers and providing information they will find helpful. Social media can offer tremendous value, and if it is used correctly, not only will customers return for more, they will be evangelists for your product or service. Useful information, delivered through images, or video, or even infographics, will be shared, thus leading to strong customer loyalty. Should that shared information be less than personal, people will stop following or ignore emails, finding them to sales oriented.
Offer Incentives to return – Again, blasting offers through email or in store, can encourage customers to purchase your product or service, but too many can become overwhelming. Emails will be deleted, unless you have already created a loyal customer following. Rewards cards are used by many businesses now. This is a great way of stimulating loyalty, but make sure the rewards are of enough substance that your customers realize the value. Having to collect hard earned points for a small dollar discount removes the value and discourages repeat orders.
Obviously if your company is growing, you must be doing something right! Rapid growth can sometimes seem like a business dream, but growth management is as important as nurturing your customers. Value is more than a price; it is about delivering a personal touch and developing great strategies to promote a feeling of community and reliability.
Accurate business forecasting is imperative. A loyal customer base is also one that pays bills on time because they value your business and do not want to let you let you down. Similarly, make sure your company pays their bills on time also. Don't let a poor cash flow management create problems when it comes to production and delivery. All the cogs in the wheel need to work smoothly for the best results. Consider factoring your accounts receivable to avoid any potential disruption.