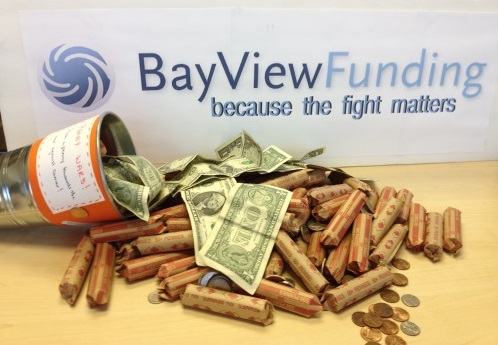 A Strong Team Pulls Together
Find out why raising money for the American Cancer Society means so much to the employees at the invoice factoring company Bay View Funding.
Glen Shu, President and CEO of Bay View Funding, strongly believes in a company work environment that encourages a feeling of community among his employees. A group of employees with no connection is less likely to pull together as a team to help make a difference. He was keen to find the right charitable cause that would also support his staff. Lynn Richard, AVP and Senior Account Executive, suggested the American Cancer Society because she has been involved in fundraising activities for cancer for several years. More importantly, Lynn is a cancer survivor herself. She was also aware of coworkers who had lost loved ones to cancer. Glen needed no convincing, and agreed that this should be a charity the company would support.