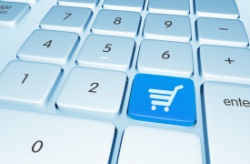 You may have heard the latest buzz doing the rounds, a financing tool, known as merchant cash advance, or among other titles, credit card factoring. What is it and how does it compare to invoice factoring?

Similar to accounts receivable financing, a merchant cash advance is not a loan, rather a cash advance, as the title would suggest. Unlike invoice factoring, money is not advanced as a result of invoices issued to customers; it is money advanced on future credit card receipts. Sales are projected and have not yet taken place.
While not a new concept, merchant cash advances have become a popular option for small business owners needing fast access to capital. The premiums for this service can be high – sometimes 30% or more on the money advanced – but there are plenty of businesses prepared to pay the price.