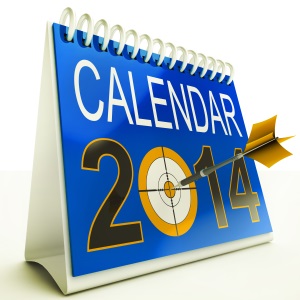 2014 has arrived! There is no time like the present to check the cash flow health of your business.
Often we work through our monthly financial obligations, holding off on important decisions until the money comes in. There are many opportunities to improve cash flow that we tend to overlook, putting off today what we can worry about tomorrow. Time to take control of unpredictable cash flow!
Take a moment to consider our questions concerning your financial relationship with your customers, your operating costs, and your business development.
1. Your financial relationship with your customers:
Are you struggling to manage your financial obligations because of the terms you have set with your customers? Is waiting 30-90 days for payment causing a cash flow crunch?
Are your customers delaying payment longer than their agreed terms? Are they responsive when you ask for payment?