According to the Bureau of Labor Statistics (BLS), 2015 has seen the transport sector grow at a steady pace. How much of this growth is reflected in the trucking sector?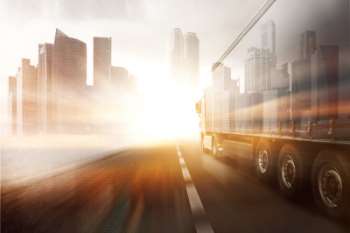 The Wall Street Journal reports that wages picked up in July by 0.9% on a seasonally adjusted basis, after a downturn in the spring, suggesting that companies are focused on trying to retain workers. The trucking sector added fewer jobs in July than it did in June. The Bureau of Labor Statistics reported that the trucking industry added 2,800 jobs from June to July, behind the average monthly job growth over the past 12 months. However, in the same period of time, trucking companies have added 50,100 jobs.
Even though there was a slight drop in the number of jobs added in July compared to June, the industry is experiencing growth. According to the American Trucking Association, trucking industry revenue topped $700 billion. ATA trucking trends 2015 reports that trucking continues to be the dominant mode of freight transportation in the United States. The report is available for purchase at atabusinesssolutions.com. The ATA shared the following statistics:
In 2014, trucks moved 9.96 billion tons, or 68.8%, of all domestic freight.
$700.4 billion in revenue accounted for 80.3% of all freight transportation spending.
Trucking employed more than 7 million people, including 3.4 million drivers.
Combination trucks logged 168.4 billion miles in 2013, an average of 69,000 per truck.
Since Deregulation, the number of registered motor carriers has grown by 68 times to more than 1.3 million carriers.
Commercial trucks paid $16.5 billion in federal highway user fees in 2013.
With the high demand in trucking services, the report notes that there is a shortage in the number of truck drivers. Trucking companies are becoming more responsive to the changing face of the trucking industry, and are finding more creative ways beyond remuneration, such as health and wellness programs, increased vacation time, and more open communication channels, to encourage drivers into the field. Driver retention can also be an issue, and these programs are designed to help with this also.
Small trucking firms are taking advantage of the industry growth. A June press article from Sageworks reports that trucking is now the fastest-growing small business industry in the US. The three top growth areas:
General freight trucking – small businesses covering many different types of merchandise.
Building and construction trucking
Specialized freight trucking – covering tankers and refrigerated trucks
If your trucking company needs to increase cash flow to take on more jobs and haul more loads, but is finding it hard to obtain traditional lines of credit, consider invoice factoring for trucking companies as a viable and effective financing option. Receiving advance payment on your invoices also helps you to make prompt payments to your truckers, and pay your suppliers in a timely manner.