Demographics are shifting when it comes to trucking. The trucking industry has been working to bring a more diversified group of drivers to the field, and driving schools are beginning to notice a shift.
In a recent article in NATSO, the national trade association that represents the travel plaza and truck stop industry, Mindy Long references the reasons and statistics that indicate the shift in the trucking industry as a whole. Overall, the number of white male drivers is shifting, with an increase in female drivers and drivers from diverse ethnic groups.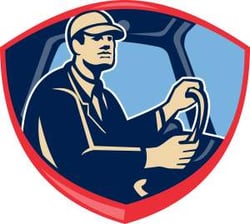 While the shift is encouraging, the industry still faces the challenge of attracting younger drivers to the field. The American Transportation Research Institute reports that there has been a decline in the number of people under the age of 35 entering the industry. The concern is that if current trends hold true, there will ultimately be a deficit of younger employees to take the place of the current core trucking generation. There has, however, been a rise in the number of veterans seeking employment as truckers.
The way some trucking companies are going about attracting drivers is also shifting in a more positive direction. There is more emphasis on what is important in terms of keeping the drivers happy by creating more flexible schedules and listening to their interests. There are more articles than ever that concentrate on ideas to find and keep drivers, with emphasis on the importance of pay, health and happiness when it comes to driver retention.
When it comes to money, trucking companies have to be more creative to try and keep remuneration in line with other industries. Many are rewarding their drivers for adopting practices that help save money by getting better fuel mileage, or conducting best practices that help avoid extra maintenance on the trucks. Of course, a key element of retention is on-time payment.
Many trucking companies experience slow payment on their accounts receivable. One reason is the necessity to extend credit to retain customers; the other is that a number of contractors may be involved in one transportation process. When there is a payment chain, there can also be a payment delay, leading to a cash flow dilemma! For this reason, many transportation companies are familiar with invoice factoring. It is not always easy to qualify for a loan when you are a small trucking company, but if you have a large amount of outstanding invoices, factoring is a simple and effective option. Using a factoring company is akin to being paid immediately by your customer. It is not a loan, rather an advance on your accounts receivable.
Similar to the trucking industry, the face of invoice factoring is changing also. No longer considered a last minute way of obtaining money otherwise not available from a traditional lending source, it is now a 'go-to' form of financing for many diverse industries. There are added benefits for trucking companies, such as discounts at the pump, as well as the ability to scan invoices from the road for even more efficient payment. Fast invoice payment keeps customers happy and allows trucking companies to keep the loads moving.