Starting a new business, or expanding an existing business usually requires extra capital. Often small business owners are asked to sign a personal guarantee to secure the loan. What does this mean, and does it make good business sense?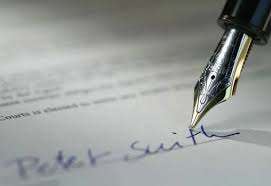 Firstly, what is a personal guarantee? In basic terms, it is an agreement that makes the individual liable for debts or obligations. In this instance, the business owner is agreeing to personally cover the costs of any loans for startup needs, equipment or expansion should the business be unable to pay. It is unsecured which means it is not actually tied to any specific asset, other than the personal assets of the business owner should payment not be made. Once you have signed a personal guarantee, you will not only be liable for the business loan, but may also be responsible for default payments, and other fees.
Lenders often require a personal guarantee from the business owner or equity holders to signify a level of commitment to their business. In many cases, personal funds are already tied up in small startup businesses, and this just adds another layer of responsibility when it comes to small business loans.
So you believe in the success of your company, and feel confident enough to sign a personal guarantee, but there is always the possibility that things could go wrong.
When should I go ahead and personally guarantee my small business loan?
If you are obtaining a loan from the Small Business Administration (SBA), all loans they guarantee must also be personally guaranteed by anyone with a 20% or more ownership in the business. The terms, however, are generally good if you are able to secure this type of loan. The SBA suggests that business loan applicants must have a reasonable amount invested in their business to qualify for a loan. Equity investment is a major component of the loan eligibility process.
If you have exhausted any other option, but are strongly committed to the success of your business, then guaranteeing a loan for your business may make perfect business sense. Just be aware of the small print and take time to thoroughly understand your obligations. Remember your personal credit score and assets are at risk. It is worth mentioning that you absolutely should not agree to personally guarantee a business loan if you are not part of the executive management team, or do not hold 20% or more equity in the business.
Remember that prior to approaching the bank for a small business loan, you need all your recent financial business documents, as well as a solid business plan, along with accurate business forecasting. The collateral you provide will, oftentimes include a personal guarantee. Also, the smaller your business, the more tied you are likely to be personally. In this case, your personal credit history may well come into play.
There are other ways to fund your startup, but some may still require a personal guarantee. Make sure you know what you are getting into, and if you are in any doubt, have a lawyer review any documentation prior to signing.