There are many resources to help explain the process of invoice factoring. Here are our answers to three frequently asked questions.
How useful is invoice factoring?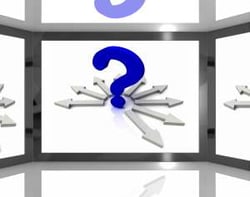 If your company has a healthy amount of accounts receivable, but is struggling to cover costs at the end of each month, invoice factoring could certainly be a valuable tool. If you have extended terms to your customers, thus delaying payment, factoring your generated invoices means receiving payment now for money due to be received in 30 to 90 days. Knowing you will receive money when you need it also gives your company the ability to pay suppliers on time, take advantage of new opportunities, and plan for the future.
What types of industries benefit from invoice factoring?
Any business that generates invoices can benefit from invoice factoring. Some industries, such as staffing and trucking, can receive added benefits from specialist programs helping to advance the cash needed for payroll and fuel costs. Bay View Funding provides industry-specific factoring solutions that are specifically designed to meet their needs. Industries that only generate a small amount of accounts receivable, or who are generating business to consumer (B to C) invoices, will generally not qualify for invoice factoring.
How is invoice factoring different from a bank loan?
The best part of factoring your accounts receivable is that you are not taking out a loan; you are selling your invoices for an advance on the outstanding amount, minus a factoring fee. Where banks may require a stellar credit history, healthy cash flow and collateral, a factoring company reviews the creditworthiness of your customers to make sure they can pay their bills on time. Banks can also take a considerable amount of time, factoring companies can generally provide an answer within days of receiving your application, and fund the money in as little as 24 hours. When applying for any type of financing however, it is worth remembering that details matter!
If you have questions and would like to talk to a real person, Bay View Funding has friendly factoring consultants ready to answer any of your queries and personally explain the factoring process to you. Contact us today!