We have covered the difference between invoice factoring, and merchant card advances in previous blogs, but since that busy time of year for many businesses is upon us, it is a timely to revisit the subject.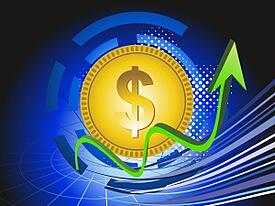 We all know how quick access to capital can be extremely valuable during the holiday rush. Over the past few years, tight credit environments have fueled demand for alternative forms of financing. Merchant card advance providers are in the business of offering businesses a lump sum payment in exchange for a portion of projected sales. The premium can be high, but the demand for this form of financing has certainly grown in our present economic environment. The optimum scenario for this kind of funding is businesses with strong credit card sales, but limited access to traditional loans due to insufficient or bad credit history, or little or no collateral to use as security.
The huge drawback with this form of financing is high interest rates, which can greatly exceed interest rates offered by a bank or other financial institutions. It is extremely important that businesses utilizing this form of financing, as with many of the newer alternative funding options, understand the limits, and the costs involved. Also choose your merchant card advance provider carefully to make sure they are not retrieving more money than makes sense compared to the advance. Many companies do however find that this solution works well for them. Consider the benefits:
No regular fixed payments
A set percentage of daily credit card sales are collected until the advance and premium is paid
Amount paid varies with cash flow, so less is paid in slower months
Let's consider invoice factoring. Factors purchase your current outstanding invoices for goods and services that have been delivered to your customers. Factors verify the invoices to confirm their validity and check there are no issues that may interfere with payment. Cash is then advanced to you up to 30-90 days prior to invoice payment from your customer.
So how is invoice factoring different from other forms of financing, such as merchant card advance? Invoice factoring and merchant cash advances are both effective and useful business loan alternatives, supplying immediate access to cash against either sales already invoiced and received but not paid for, or projected credit card sales. So what are the benefits of accounts receivable financing over a merchant cash advance?
Factors advance money on guaranteed, invoiced, delivered sales
No gambling with the possibility that the sales simply will not happen
Rates can be considerably lower than the merchant card advance option
Factoring includes professional accounts receivable management
Consider invoice factoring as a great way to solve your business cash flow challenges.