In order to structure a workable operating budget for your company, it is necessary to periodically generate an accounts receivable report showing the aging process for outstanding invoices for any goods and services supplied.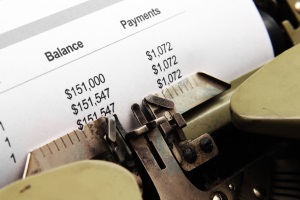 This critical report allows you to carefully analyze the financial reliability of your customers. If one company is consistently late paying invoices, it should send out a warning flag that there is a possibility they are not succeeding in meeting their business goals. This could make them a potentially bad credit risk and therefore a bad account to work with.
To successfully meet monthly operating costs you need a steady revenue stream, and an accounts receivable aging report will show which companies are making regular, on-time payments. Without this information, it will be difficult to maintain a healthy cash flow if you are always worried about late payment on outstanding invoices.
Once you are able to assess which accounts constantly pay late, you can evaluate payment terms with your suppliers and make changes accordingly. For example if a customer consistently pays 5 days later than the payment terms agreed upon, and you have historically accepted the late payment, but your suppliers need payment earlier, you will eventually have problems making payments to your suppliers and jeopardize that relationship. This, in turn, could result in loss of customers, as suppliers lose faith in your company's ability to pay bills in a timely fashion.