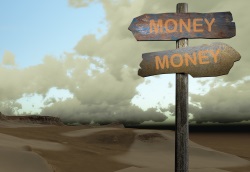 Why do we talk about cash flow so much? Because successful business is ultimately all about cash flow. It is always good to revisit the benefits of invoice factoring when it comes to cash flow management.
Just to clarify the role of a factor for those of you new to our blog, or to the process of factoring: Companies that are either struggling with cash flow or slow-paying customers can sell their invoices or accounts receivable to a factor. The factor advances the vast majority of the invoice amount, usually between 70 to 90%, once the credit-worthiness of the billed customer is checked. When the invoice is paid, the factor remits the balance, minus a small factoring fee.
So it is immediately apparent how factoring can help cash flow. Not having to wait 30-90 days for payment on outstanding invoices gives a company the ability to utilize that money immediately to pay bills or grow.